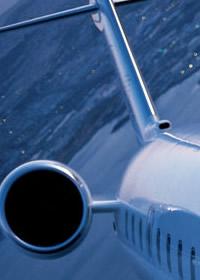 The civil aviation ministry plans to negotiate for additional seat entitlement with the governments of Singapore and Sri Lanka, enabling Indian carriers to add more flights to these countries, civil aviation minister Ajit Singh said on Tuesday.

On Monday, the ministry withdrew foreign traffic rights it had granted to Kingfisher Airlines.

The UB-group run airline ceased foreign operations last May and its operating permit was suspended in October.

With these rights, Kingfisher Airlines was allowed to Bangladesh, Hong Kong, Nepal, Singapore, SriLanka, Thailand, UAE, Dubai and Britain.

Withdrawal of these rights will release 25,000 weekly seats for other Indian carriers.

"We have granted traffic rights to other airlines till winter 2013 and we will first check whether the airlines have commenced operations before approving fresh requests," Singh said.

He added that the seat entitlements available with Indian carriers for Singapore and Sri Lanka are almost exhausted and the government plans to enter into fresh negotiations to seek additional seats.

"We will not negotiate with countries until our carriers exhaust their entitlements," he stated.

Governments negotiate seat entitlements determining the capacity (number of seats/frequency/destinations) available to airlines
of both countries.
These are a part of the air services agreement which the civil aviation ministry signs with the other government.
Recently, India and Oman signed an agreement increasing capacity on the sector by 4500 weekly seats.
"There is a demand for cities like Dubai, Bangkok, Hong Kong and Singapore from Indian carriers," a civil aviation ministry official said.
Last November, Singh gave the nod to Indian carriers to start more foreign flights, allocating additional traffic rights till the winter of 2013.
New routes are also being opened up with the ministry giving permission to start services to Rome, Madrid, Barcelona, Moscow, Sydney/Melbourne, Nairobi, Al Najaf (Iraq), Jakarta, Zurich, Ho Chi Minh City and Macao.
At present, these cities are not served by Indian carriers.
In the last summer schedule, Indian airlines were allowed to operate 1074 international services per week and the number of services have been increased to 1526 for the upcoming summer schedule and 1695 for the winter schedule.