India is likely to finally withdraw its opposition on the controversial trade-aid package proposed by the European Union (EU) for Pakistan, at the General Council of the World Trade Organization (WTO), which is considering the matter for the fourth time, during its meeting early next month.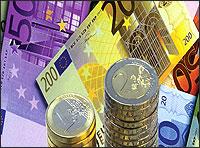 Around 75 tariff lines or products from Pakistan would get concessional access to European markets for three years, of which 67 would have zero tariff. On the remaining eight, tariff rate quotas (TRQ, limited imports at reduced duty) would apply.

This concession was offered by the 27-nation EU to help Pakistan in the wake of the devastating floods last year that claimed several lives and made many homeless. The country's growth rate last year was also estimated to have been substantially hit. The package is expected to be for two to three years, with about $300 million of yearly benefits to Pakistan's exports to the EU.

"India, hopefully, would not oppose the waiver any more, to prevent any adverse impact on bilateral relations prior to the visit of the Pakistani commerce minister to New Delhi next month," a senior official told Business Standard, on condition of anonymity.

WTO's General Council took the proposal for consideration thrice. The move was opposed by India, Brazil, Bangladesh, Peru and Vietnam,
as it would impact their exports to the EU. Of the 75 products that would get duty-free access, 64 are textile items and a few are for agro products. "India is opposing on commercial logic but it also deems that such a waiver would set a bad precedent and go against the WTO spirit of non-discrimination," the official added.
The matter was also discussed between Prime Minister Manmohan Singh and his Pakistani counterpart, Yousuf Raza Gilani, when the latter visited India to watch the India-Pakistan World Cup semi-final in Mohali on March 30. It is also believed to have come up during last month's meeting between external affairs minister S M Krishna and Pak foreign minister Hina Rabbani Khar in Delhi.
Senior officials in the department of commerce say the move would severely impact our textile exporters, even if for a limited period. "It is not only India that is opposing the move; Bangladesh and Brazil are also against it. This is not a relief package; those can also be given in cash. There is no way one can approve this. Such a waiver has not been ever taken by the WTO before. This is still under discussion," the official said.
Interestingly, even as commerce secretaries of both countries came out with a long and ambitious list of promises at the end of their April meeting in Islamabad, largely seen as the first step to smoothen rough trading routes, this matter did not feature in the joint communique.