India and Iran plan to reach USD 25 billion in annual bilateral trade in the next four years, Indian commerce ministry has said.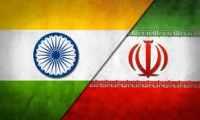 Heading an 80-member trade delegation to Iran, Joint Secretary of the Indian Commerce Ministry Arvind Mehta has said the current bilateral trade is around USD 15 billion.

The delegation was on a five-day visit to the country to explore commercial opportunities, a Tehran Times report said.

It comprised representatives from the public and private sectors, included President of the Federation of Indian Export Organisations (FIEO)
Rafeeque Ahmed.
India has been examining ways to step up trade with Iran amid problems in settling its oil bills from Iran as a result of the intensifying sanctions by the US and others, aimed at forcing Tehran to abandon its nuclear programme.
India's Commerce Secretary Rahul Khullar had said last month that New Delhi would send a delegation to Iran to "promote our own exports" and investigate business opportunities created by the sanctions.
He had said there were "huge opportunities" to be reaped by India. The two countries hope to settle around 45 per cent of their oil trade in rupees by increasing exports, the report said.