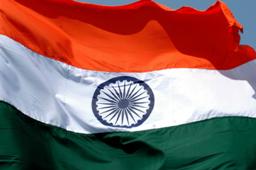 India Inc is looking forward to 'out-of-the-box solutions' from new RBI Governor Raghuram Rajan in his maiden monetary policy announcement on Friday to boost investment cycle and revive economic growth.

"Given that growth in the economy is at a low point, business confidence is weak and the investment cycle has come to a grinding halt, we expect the new RBI governor to initiate measures that would enthuse the market participants, boost investor sentiment and bring confidence back in the economy," industry body Federation of Indian Chambers of Commerce and Industry's Sr Vice President Sidharth Birla said.

Rajan, who took over as RBI Governor on September 4, is scheduled to unveil on Friday mid-quarter monetary policy review, an event keenly awaited by industry and banks.

Birla said the Reserve Bank should take steps to remove 'apprehensions' which continue to grip members of Indian Industry despite consistent efforts by both the central bank and the government.

Assocham president Rana Kapoor said: "We expect some out-of-the-box solutions to ensure
adequate credit at low rates so that India can revert to the growth trajectory".
RBI, he said, needs to cut rates to boost investor confidence notwithstanding several constraints such as rising inflation and volatile rupee.
Suman Jyoti Khaitan, president of PHD Chamber of Commerce and Industry said that at this juncture, a repo rate cut was needed to facilitate industrial production process and to gain in the international markets by enhancing exports scenario.
"It will not only contain current account deficit but also help fiscal consolidation through increased revenue earnings of the government," he said.
Prime Minister's Economic Advisory Council Chairman C Rangarajan recently said inflation and forex market conditions are expected to weigh on the RBI decision when it reviews the monetary policy.
The wholesale price based inflation rose to six-month high of 6.1 per cent in August. The rupee had touched a historic low of 68.85 against the US dollar last month, but has strengthened since then.
Industry has been blaming high interest rate regime for slump in growth, which in the April-June quarter of this fiscal slipped to 4.4 per cent from 5.4 per cent in the same period last year.