Pointing out a decline in overall business confidence, industry body Assocham said corporates which are braving negative perception may not be able to hold on bottomelines unless "good signals" emerge on the policy front.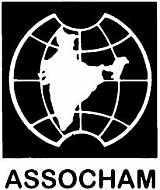 Ahead of the July 31 monetary policy review of the RBI, the chamber also made a case for reduction in interest rates for pick up in the economy.

It said that while corporates braved a negative perception about the economy and managed to hold on to growth both in net profits and total income in June quarter of 2012-13, future is uncertain.

"While it goes to the credit of corporate India to hold on their bottomline, though at a lower pace, it would be risky to assume that they will manage to do well in the future as headwinds are growing stronger," Assocham President Rajkumar Dhoot said.

He said a recent analysis showed the overall business confidence has slipped in the last six months. "Things may improve somewhat if good signals emerge from the government and the US," Dhoot added.

Assocham said balance-sheet
analysis of companies across different sectors like financial services, IT and automobile sectors show companies have managed to handle the slowdown differently.
For instance, it said the average net profit growth in the IT companies which have so far announced their first quarter results, ranges between 25 and 30 per cent, which is a good going given the slowdown in the US economy and recession in several European economies.
Referring to banks, the chamber further said there are several reasons like demand slowdown and lower margins for the NPAs. However, the single most factor for rising NPAs and the desperation of the companies to seek corporate debt restructuring is the high interest rate regime, it said.
"It is high time, the RBI did some soul searching and dropped the policy interest rates so that the overall demand in the economy can be revived," Dhoot said.
He said the RBI seems to be obsessed with the inflation, but "as we have been maintaining it is not the core inflation which has gone up. It is the food inflation which should not set the tone for the interest rates.