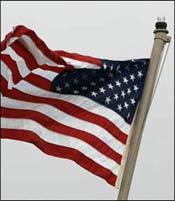 A day after Senate Republicans blocked passage of an anti-outsourcing bill, Democrat-led US on Wednesday made a conciliatory tone, stating the issue, which was an "irritant" in bilateral ties with India, can be "managed".

". . . in any mature relationship, there will be irritants. There will be conflicts. But the key is not to focus on any specific conflict or irritant but how we manage those and how we take advantage of that opportunity," US Under Secretary of Commerce for International Trade Francisco Sanchez said on the sidelines of an AMCHAM meeting.

In a move that augured well for India, Senate Republicans blocked the passage of an anti-outsourcing bill that denied tax breaks to the American companies which move jobs overseas, dealing a blow for President Barack Obama.
Sanchez said the US wants increased commercial engagement with India. "Quite frankly, we want to see more Indian companies invest in the US and we know that foreign direct investment is also like trade, a two-way street," he said.
Sanchez would conclude his three-day India visit on Wednesday.
He said protectionism is not good for any country which, "President Obama knows better than anyone in our country".
Sanchez said the US market is "most open market in the world". "But the key is not to focus on any specific conflict or irritant but how we manage those and how we take advantage of that opportunity," Sanchez said.
Of India's $50 billion IT and ITES exports, the US accounts for about 60 per cent. Besides, the bilateral merchandise trade was $36.5 billion in 2009-10.
As part of President Obama's National Export Initiative -- with the goal of doubling exports in the next five years -- US Department of Commerce's International Trade Administration has targeted India as one of the most promising global markets.
Industry happy about defeat of anti-outsourcing bill in US
A relieved India Inc that lobbied hard against anti-outsourcing campaign in the US, on Wednesday hailed the Senate Republicans for blocking the bill that denied tax breaks to US companies moving jobs offshore.
The defeat of the bill comes a week after a Nasscom delegation comprising representatives of top IT companies such as Infosys, Wipro and TCS visited the US and lobbied with the key Congressmen and corporations.
"We welcome the move. The anti-offshoring bill was more of an electoral rhetoric. We had met the Congressmen, key government officials and American industry last week and expressed our concerns against the protectionist measures," Nasscom vice president Ameet Nivsarkar said.
The mid-term Congressional elections due in  November and the high unemployment rates have triggered a spate of protectionist moves by the US government.
As part of efforts to boost employment in the US, President Obama is vigorously pushing to end the tax breaks for companies, which ship jobs overseas saying they should go to firms who create jobs in America.
The Obama administration has also recently hiked fee for professional visas, hurting interests of the Indian IT industry.
FICCI secretary general Amit Mitra said, "We believe that the majority of US Senate has kept in mind the larger interest of the US economy, its corporations and global economy."
Opposition from several US business groups, including the National Association of Manufacturers (NAM), to the bill showed that these groups realised that such measures would only hurt the competitiveness of US companies.
Assocham president Swati Piramal said the anti-outsourcing bill was against free trade and a non-tariff barrier. "Offshoring creates job opportunities" for both the countries-those which outsource and the suppliers of services.
Ganesh Natarajan, the chairman of the CII national committee on IT and the CEO of Zensar Technologies said, "Unemployment is a concern in the US. But they should understand that any protectionist barrier will deepen the recession. This kind of measures will not help create job in the US."