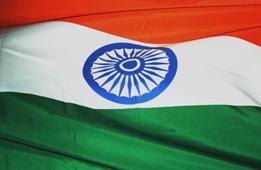 India has an opportunity to build big sustainable cities that can cater to needs of 21st century unlike Europe and US which have already set up such megapolis and have no chance of innovation, HRD minister Kapil Sibal said on Monday.
"Everyday an estimated 750 million people migrate to cities around the world. A city like Mumbai is expected to house 25 million by next year and double that figure by 2050. Hence challenges of future cities are different from that of now," he said.
The minister was addressing a function after distributing prizes to winners of 'Future Cities India 2020' competition for high school students sponsored by the department of science and technology.
"The needs of 21st century cities will be different. We need sustainable cities -- one having new modes of public transportation, new kind of buildings that are light and absorb less heat, initiatives for pollution control and energy saving measures," Sibal said. "Europe and US have already set up their cities and have no chance of innovation to build such sustainable cities in future.
"But India is on the path of development. Much of its cities have to be developed and new ones built," he said, while calling upon youths to contribute innovative ideas.
The competition, held annually since 2006, engages students from Delhi and NCR schools to develop solutions to real-world infrastructure challenges and issues.
This year, the theme was redevelopment of Chandni Chowk, one of the oldest and busiest markets in the capital.
Pointing out that the government has already undertaken a redevelopment plan for the 'walled city', Sibal said, "Chandni Chowk is an example of our lost heritage. The challenge is to modernise the 350-year-old city while retaining its ethos, culture and heritage."
"The young people participating in this year's competition met the challenge of this difficult endeavour directly. Their vision and brilliant ideas for a revitalised and better functioning Chandni Chowk were outstanding and thought provoking," he said.
In this year's competition, each of the 15 student teams submitted 3D conceptual design models and presented ideas for redevelopment of Chandni Chowk.
Asked whether any of the models designed by the students will be implemented, the minister said, "They are not architects but the whole idea is to inspire the students and give them a chance to apply their minds to the actual problems outside the classroom."
On whether the competition will include students on a national level in the future, he replied, "Yes definitely. Efforts are on to facilitate co-ordination between HRD and urban development ministries and to extend the programme beyond school level to university level."
Earlier, scholarships totalling Rs 88,000 were given to winners and Rs.44,000 to runners-up. The project designed by the student team from Amity International School-Saket won top honours.