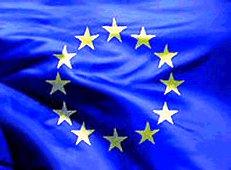 India and the European Union are facing 'difficulties' relating to the services sector in signing the Free Trade Agreement between the two sides, Belgian Deputy Prime Minister Didier Reynders said in New Delhi on Wednesday.

Under the FTA in the Services sector, India wants the EU to ensure free mobility of professionals without restrictions such as experience whereas the EU wants greater commitment by India to allow foreign investment in services such as retail, legal and postal.

"With India, we have made progress in certain areas like in field of goods. There are more difficulties in services and we are trying to solve it. . . We want more access for European companies to India and better access to Indian companies there," Reynders said in a joint press interaction with External Affairs Minister S M Krishna.

He said both sides were talking to each other and a number of meetings were scheduled to hasten the process towards signing the FTA and hoped that both sides would soon be able to sign it.

The India-EU free trade agreement, officially known as the Bilateral Trade and Investment Agreement, seeks to reduce tariffs on goods and liberalise services and investments provisions.

Asked about the functioning of a 'Kashmir centre' allegedly run by anti-India
elements in Brussels, the Belgian Deputy Prime Minister said activities of such organisations are followed and if there is a possibility of it working against any country including India, 'we will take action'.
On increasing trade ties between the two countries, Krishna said despite the global economic slowdown, there was substantial increase in bilateral trade as it has now crossed the Euro 13 billion mark in 2011.
"Belgium has now emerged as the second largest trading partner in goods sector within the European Union. . . In addition, our interest to collaborate in newer areas, particularly in infrastructure and energy sector, including port development, renewable energy, both solar and wind power, has also been conveyed," he said.
He said some of the Indian IT companies have shown interest in Belgium, which has the potential to emerge as a hub for their European operations.
Krishna said India will look forward to its participation as the partner country in Europalia-2013 in Belgium where Russia, China and Brazil have already taken part.
"This would be the largest Indian festival in another country in recent times and head of Indian Council for Cultural Relations will be Indian Commissioner for the event," he said.