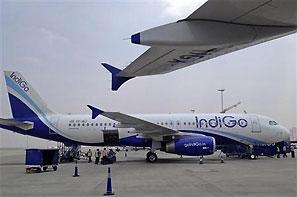 IndiGo will induct 20 Airbus A321neo planes, a larger variant of A320, as India becomes a battleground for existing airlines and new players.

In 2011, the Gurgaon-based airline placed an order of 180 narrow-body Airbus aircraft, including 150 fuel efficient A320neo and 30 A320s.

The deal allows the airline to opt for the bigger A321 planes over the A320s and it is exercising the choice now.

IndiGo president Aditya Ghosh told Business Standard the airline had opted to take 20 A321neo, which can seat 30-40 additional travellers than the conventional 180-seat A320s,
which it flies now.
Earlier in the year, Airbus announced upgrades to A321neo, increasing its capacity to 236 seats and promising extra five percent reduction in unit costs.
It is not clear whether IndiGo will select the 220-seat or the 236-seat configuration.
"Yes we will get 20 A321neo. Airbus is yet to give us delivery dates for them," Ghosh said. Airbus expects to begin deliveries of the A320neo from 2015 and industry sources said the A321neo might be rolled out for commercial use by 2017.
The airline's decision to tweak the order and take larger narrow body plane is significant due to changes in the competitive landscape in India.