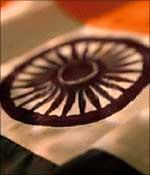 Taking lessons from the global financial crisis, the International Monetary Fund has decided to mandatorily conduct check-up on financial health of India and 24 other economies in every five years to identify vulnerable points that could trigger the meltdown.
The review will now make it mandatory for the world's top 25 financial economies to undergo IMF's surveillance. The check-up was earlier voluntary in nature.
"The global economic crisis laid bare the devastating economic consequences a financial crisis in one country can have on the global economy. This decision is a concrete step toward strengthening the IMF's surveillance of those members whose financial sectors could have the biggest potential impact on global stability," IMF said.
The assessments examine the soundness of the banking and other financial sectors, conduct stress tests and assess the ability of supervisors, policymakers, and financial safety nets to respond effectively in case of systemic stress.
"While these financial stability assessments do not evaluate the health of individual financial institutions and cannot predict or prevent financial crises, they identify the main vulnerabilities that could trigger one," IMF said.
The IMF studies the source, probability, and potential impact of the main risks to financial stability, a country's financial stability policy framework and authorities capacity to manage and resolve a financial crisis.
Besides India, the list includes the United States, the United Kingdom, Australia, China, Brazil, France, Germany, Hong Kong SAR, Russia, Singapore, South Korea, Spain, Sweden, Switzerland, Turkey, and Japan. IMF handpicked the countries based on the size of their economies and their connections with financial sectors in other countries.
At present, all the IMF's 187 member countries are required to undergo an annual economic health test under its Financial Stability Assessment Programme on a voluntary basis.
The reports produced by the IMF are then made public by countries. Global financial crisis essentially emanated from sub-prime crisis of the financial sector in the developed world and spread to the countries worldwide in September 2008.
While India was not directly impacted by the crisis due to prudential norms in the financial sector, the ripple effects and drying of resources overseas impacted the growth of its economy, pulling it down to 6.7 per cent in 2008-09 against 9 per cent growth in the previous three fiscal years.