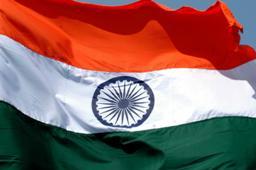 Concerned over the decline in industrial output to two-year low of 1.9 per cent in September, Indian industry on Friday stepped up its demand for the lowering of the key interest rate by Reserve Bank of India.

"Confederation of Indian Industry is concerned with the sharp fall in September industrial. . .with global economic scenario also deteriorating, the Reserve Bank of India should not only pause but begin to reverse its interest rate hikes," CII director general Chadrajit Banerjee said in a statement.

The industrial growth, measured in terms of Index of Industrial Production, slipped to a two-year low of 1.9 per cent during September because of poor performance of the manufacturing and mining sectors as per the government data released in New Delhi on Friday.

RBI has been on a rate hike spree since March 2010.

Last month, it increased short-term lending and borrowing rates for the 13th time since March, 2010, by 25 basis points to 8.5 and 7.5
per cent respectively.
Industry body Assocham's secretary general D S Rawat said, "RBI should start reducing interest rates to boost industrial output growth. RBI monetary policy to control surplus demand has resulted in low industrial production."


Federation of Indian Chambers of Commerce and Industry secretary general Rajiv Kumar also said, "We (the industry) wants proactive reform measures from the government to reverse this trend and improve overall business sentiments."


However, Planning Commission deputy chairman Montek Singh Ahluwalia said that there is no connection between high interest regime and low industrial output growth.