The summer placement season has been buoyant at the Indian Institutes of Management. There were 100 offers even before the formal process for IIM Calcutta (IIM-C) students.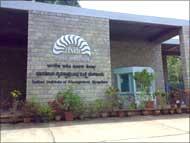 Those at IIM Kozhikode saw an 80 per cent rise in stipends. All 414 students at IIM Lucknow (IIM-L) have got internships.

At IIM Ahmedabad, two clusters have successfully concluded the placement process. Quite a few had opted for non-profit organisations even before the start of the process.

"A few students had chosen to work with political parties in 2008-09, leading to speculation that this move had more to do with the economic recession, rather than with individual passion.

With four students having already opted out of placements to join non-profits before the start of the placement process, even though the job market is significantly buoyant, we are happy to have put such speculation to rest. IIM-A students are increasingly valuing placement services as a means of pursuing their dreams, rather than merely chasing monetary benefits," said Saral Mukherjee, placement chairperson at IIM-A.

IIM-A began its cohort-based summer placement process last Friday, which comprised three cohorts including international investment banks, global strategy consulting and private equity, venture capital and investment management firms.

Around 25 recruiters visited the campus in Cluster 1, while 30 offered roles during the second cluster.

Regulars included McKinsey & Co, BCG, Bain & Company, Goldman Sachs, JP Morgan, Morgan Stanley, Nomura, Unilever, Procter & Gamble, and Microsoft, apart from first-timers like T Rowe Price and UAE Exchange.

The second cluster saw cohorts such as Indian investment banking, global banking and financial services, general management, international marketing global brand and Indian private equity and venture capital.

Students at IIM-C received over 100 pre-placement offers even before day one.  Most were for jobs in consulting, investment banking, private equity and hedge funds.

Consultancy agencies McKinsey & Co, Bain & Co, AT Kearney and Boston Consulting Group recruited more than 20 students between them. The biggest hirers were UBS and RBS, who made more than 10 offers each.

Some of the highest number of offers at IIM-A were made by Royal Bank of Scotland, Ernst & Young and Microsoft.

The Agri-Business Management batch of 2010-12 saw the entire batch of 40 successfully placed in roles varying from business development, marketing, sales and distribution, strategy, supply chain management, strategic procurement, consulting, financial advisory, and product management, by securing 49 offers from 14 companies.