IFC, a member of the World Bank Group, is helping one of Japan's leading banks, Mizuho Corporate Bank, finance a project that would operate power transmission links between East, North-East and electricity-starved North India.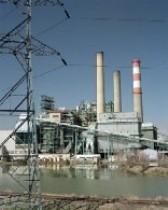 IFC's long-term maturity currency swap will enable Mizuho Corporate Bank to participate in the project without any need to fund in the local currency, addressing one of the issues faced by foreign banks seeking to fund infrastructure projects in the country, a statement issued here said.
"India, its infrastructure, and especially its energy requirements are a priority for IFC. To meet India's needs for project financing in the sector, our strategic focus has been one of evolving innovative frameworks to support private sector participation in generation, transmission, distribution, renewable energy, and rural electrification," IFC Director for South Asia Paolo M Martelli said.
In 2004, IFC had provided a 15-year loan to Powerlinks Transmission Limited, a joint venture between Tata Power Company Limited and Power Grid Corporation of India, for a project connecting Tala Hydro power project in Bhutan with the grid in India.
That was the first public-private partnership transmission line project in south Asia, the statement said.
"IFC's innovative structure, the first-of-its-kind to be executed globally, allows a bank to invest US dollars to participate in a local currency loan. This will enable Mizuho Corporate Bank to invest in Indian infrastructure projects," Mizuho Corporate Bank General Manager (Global Structured Finance Division) Takeshi Kurita, said.