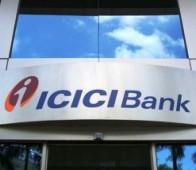 The country's largest private sector lender ICICI Bank plans to increase its presence in rural and semi-urban areas.
"As we focus on enhancing our capabilities to serve our corporate and retail customers across India's towns and cities, it is also our endeavour to proactively reach out to rural India and to the vast numbers of our people who do not have access to formal financial services," managing director and CEO Chanda Kochhar said in the bank's annual report.
The focus on rural areas ties in with the bank's strategy to use its branch network to source most of its loans, rather than direct sales agents. Its direct agriculture advances amounted to Rs 17,329 crore (Rs 173.29 billion) at the end of March 2010.
The gross non-performing assets of agriculture and allied services stood at 5.62 per cent of advances of this sector.
The bank added more than 500 branches last year to take its branch network to about 2,000.
The bank's proposed merger with Bank of Rajasthan will also give a fillip to its plans to increase focus on rural and semi-urban areas. BoR has a total of 463 branches of which 40 per cent are located in rural and semi-urban areas.
In 2005-06, ICICI Bank had stepped up its focus on rural areas. However, it suffered heavy losses on this front and had to press the pause button on its rural foray.
In 2006, the bank was cheated of Rs 200 crore (Rs 2 billion) at the central and state government warehouses in Kolhapur district, where it had not engaged third-party collateral managers.
In 2006-07, ICICI Bank made a provision of Rs 93 crore (Rs 930 million) for losses from frauds pertaining to the warehouse receipt-based financing for agricultural products. 
The bank shrunk its rural loan book by 50 per cent to Rs 10,000 crore (Rs 100 billion) at the end of September 2007 from Rs 20,000 crore (Rs 200 billion) at the end of March 2007.
The bank has undertaken several initiatives to meet the needs of the rural market, including offering credit through micro-finance institutions, micro-insurance and micro-investment products.
It is extending financial support in the rural market, including farmers, traders, commission agents, small processors and other medium- and large agri-corporates.
The bank had about four million micro-finance borrowers with an outstanding portfolio of Rs. 3,179 crore (Rs 31.79 billion) as of March 31, 2010.