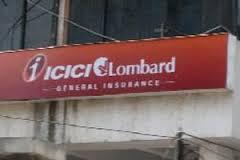 Private insurer ICICI Lombard has come under the scanner of insurance regulator for alleged irregularities involving several crores in implementation of government sponsored insurance schemes meant for poor people.

The vigilance department of the Insurance Regulatory and Development Authority is looking into such complaints in Rajiv Gandhi Shilpi Swasthya Bima Yojana, Weather Insurance Scheme, Shetkari Apghati Durghatana Bima Yojana and Panjikrut Kishan Durghatana Bima Yojana, according to a letter written by IRDA to Finance Ministry on its ongoing probe.

The IRDA is carrying out a 'focused inspection' with respect to these schemes, said the letter.

In a related development, CBI had on Wednesday registered a Preliminary Enquiry against ICICI Lombard for allegedly colluding with officials of Rajasthan government and Union Agriculture and Textiles ministries and pocketing claims of non-existing farmers and artisans.

When contacted, the company had said that it had diligently honoured claims in the schemes despite suffering huge financial losses.

"The company, during or after enrolment of beneficiaries, had initiated investigation on its own, through its in-house investigation function as part of its continuous monitoring process.

"Wherever any discrepancy was observed, the company on its own approached the concerned government body, sought necessary advise and promptly acted upon the advise so received," the company had said in a statement.

IRDA had earlier carried out enquiry into the complaints of alleged irregularities in implementation of these schemes by ICICI Lombard.

A complaint was made in 2011 regarding alleged fraud in enrollment of 11,000 people in Rajasthan under RGSSBY during 2009-10.

It was alleged that company had misappropriated at least Rs 88 lakh (Rs 8.8 million) through fraud enrollment of beneficiaries.

However, IRDA found that 'the alleged 11,445 members in the scheme were khadi weavers'.


Since there arose a doubt on interpretation of whether Khadi weavers come under this health insurance scheme meant for artisans, the amount was refunded to the Ministry of Textiles, the IRDA said in the letter.
It was alleged that the company paid claims worth around Rs 12 crore (Rs 120 million) to a majority of non-existent farmers under Weather Insurance Scheme.
However, the authority said that an independent investigation carried out by the company found that 2,093 insurers were non-existent.
The company later made the payment of Rs 14.37 crore (Rs 143.7 million) as against premium of Rs 6.42 crore (Rs 64.2 million).
"The company has further confirmed that all the cheques were distributed on individual names of farmers and not a single cheque was undelivered. "All the cheque payments made were encashed by the claimants," it said.
It was also alleged that ICICI Lombard has settled only 638 claims out of 3,900 claims and rejected claims of Rs 32 crore (Rs 320 million) under Shetkari Apghati Durghatna Bima Yojana introduced by Maharashtra government meant for farmers.
The company has settled 1,143 claims and not 638 as alleged in the complaint, IRDA said. The government of Maharashtra has filed a complaint before National Consumer Dispute Redressal Forum arising out of repudiation of remaining claims in 2008 and 'till date the matter is pending', it said. ICICI Lombard was also alleged to have turned down claims worth Rs 35 crore (rs 350 million) during 2004-05 under Panjikrut Kishan Durgantana Bima Yojana.
The authority found that the company has paid claims worth Rs 18.41 crore or Rs 184.1 million (as against Rs 10.75 crore or Rs 107.5 million premium) during 2004-05, Rs 50.69 crore or Rs 506.9 million (as against Rs 26.25 crore or Rs 262.5 million premium) during 2005-06, Rs 52.70 crore or Rs 527 million (as against Rs 26.25 crore or Rs 262.5 million premium) in 2007-08 and Rs 74.27 crore or Rs 742.7 million (as against Rs 35.15 crore or Rs 351.5 million premium received) during 2008-09, according to the letter.