Global airlines' body IATA on Wednesday projected a "modest" improvement in the financial performance of the industry this year, saying Asian-Pacific carriers were expected to deliver the "largest absolute" contribution.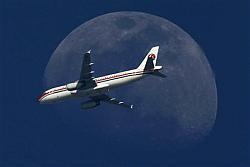 "The improvements in industry profitability are encouraging. But they must be kept in perspective. We are projecting that airlines will make a net profit of $10.6 billion on $671 billion in industry revenues.

"By comparison last year, Nestle, a single company, made over $11.5 billion in profit on revenues of about $100 billion," said Tony Tyler, chief of the International Air Transport Association (IATA) while announcing the 2013 financial outlook for the global airline industry.

IATA estimated the airlines to produce a combined net post-tax profit margin of 1.6 per cent, with a net post-tax profit of $10.6 billion.

"Chronic anaemic profitability is characteristic
across most of the aviation value chain when compared to other sectors. It will require more than improving economic conditions to fix," Tyler said.
IATA estimated that jet fuel would average at $130 a barrel and the combined airlines' fuel bill would grow to $216 billion, accounting for 33 per cent of airline costs.
Even though airline cash flows were showing better than expected performance given high costs and weak growth, it varied by region and airline size.
"Large Asian carriers have seen the most improvement. The trend in the US is flat but comparable with pre-recession levels, while European airlines are struggling with the lingering recession," the IATA study showed.
The Asia-Pacific airlines were expected to deliver the "largest absolute contribution to industry performance" with a $4.2 billion net profit this year. Asian carriers, which covered about 40 per cent of the air cargo market, would be the biggest beneficiaries of the expected upturn in cargo demand, it said.