Country's second-largest car-maker Hyundai Motor India's Marketing and Sales Director Arvind Saxena is understood to have resigned from the company.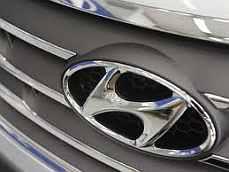 Saxena, who has been working in Hyundai since 2006, is likely to join Volkswagen's Indian operations, sources said. "Saxena resigned from Hyundai on July 16. July 27 will be his last date in the company," a company source said requesting anonymity.

When contacted, an official spokesperson of Hyundai
declined to comment on the development.
"After Hyundai, Saxena will join Volkswagen's Indian operation. He is likely to head the marketing division of the Volkswagen brand in the country," a source said.
No confirmation could be obtained from Volkswagen India's spokesperson. Hyundai, which sells Eon, Santro, i10, i20, Accent among others, in India, reported a 3.49 per cent rise in sales in June at 54,354 units over the same month last year.
Volkswagen's sales declined marginally during the month at 5,371 units compared to 5,397 units a year ago.