Hindustan Unilever Ltd, the Indian unit of Anglo-Dutch Unilever Plc, beat market forecasts with a 15 per cent increase in quarterly net profit.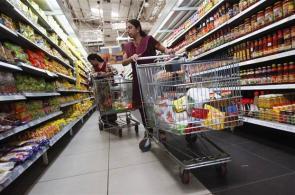 India's largest manufacturer of household products and consumer goods posted on Monday a net profit of Rs 787 crore (Rs 7.87 billion) for the fiscal fourth quarter ended March. 31, from Rs 687 crore (Rs 6.87 billion) a year earlier.
Analysts had expected a net profit of Rs 760 crore (Rs 7.6 billion), according to Thomson Reuters Starmine Estimates.