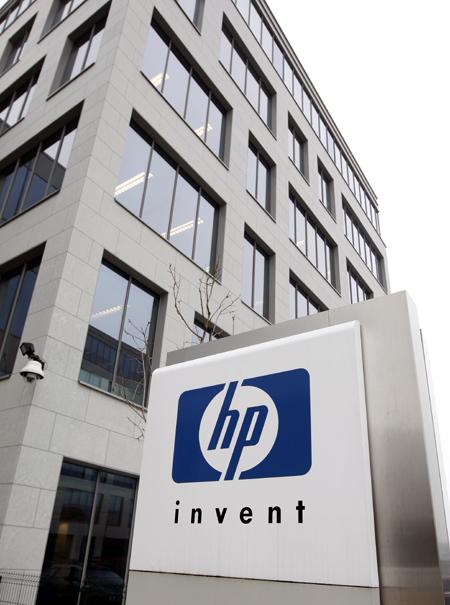 The shares of MphasiS went up by a little over two per cent, even as media reports suggested parent company Hewlett-Packard (HP) might look at changing its ownership structure in the firm.

HP's holding in MphasiS is about 60 per cent. HP's business is divided into two segments — HP channel business and HP as a client. HP channel business' contribution to MphasiS' revenue is about 50 per cent. Add to this another 10 per cent of revenue that comes from HP as a client.

When contacted, an MphasiS spokesperson said: "The recent story has been attributed to an HP spokesperson. Please direct your additional questions to HP in this regard. MphasiS would not like to comment further on this story."

An HP India spokesperson said the company would not like to comment any further on the news.

Unlike its other acquisitions, HP has allowed MphasiS to function as an independent subsidiary. HP came on to MphasiS' board after the acquisition of Electronic Data Systems in 2008.

While the company's stock was up despite the fact that MphasiS gets a large chunk of its revenue from HP, analysts tracking the company were divided on the firm's fate if the parent exited.

"There are two views going around. One is that HP might make MphasiS a complete subsidiary, or look for a complete sell-out. If you look at the history, then you will see HP has never kept any company independent; MphasiS is the only exception,"
said an analyst on condition of anonymity.
Ankita Somani, information technology analyst at Angel Broking, believes that HP moving out of the company will be positive. "The HP's channel business has been suffering for some time now. Surely, there will be near-term pain. For last year and year-and-a-half, HP would revise its contract with MphasiS every six months, and each revision would mean the rates were being negotiated at a lower price. However, this practice has been discontinued for some quarters now," she said.
Analysts also feel that even if HP exits, it will not be that the company will pull out all its business from MphasiS.
However, not all are too happy with the development. "The problem with MphasiS is that although it has been trying to reduce its dependence on HP channel business, the non-HP business has remained to be volatile. The direct channel business grew just about 1.1 per cent last quarter, before that it was down 3.1 per cent. I think it will be negative for MphasiS," said Manav Patel of BRICS Securities.
A look at MphasiS' quarterly numbers shows the effort the company has put in reducing its dependence on HP. The Direct versus HP business mix shifted from 46:54 in Q4 FY12 to 48:52 in Q1 FY13.