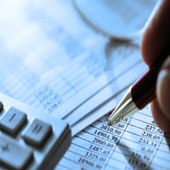 In volatile trade, the rupee strengthened for the second straight day on Monday closing 23 paise higher at 55.52 a dollar on robust capital inflows and strong stock markets amid exporters selling the US currency.

At the Interbank Foreign Exchange (Forex) market, the domestic unit resumed sharply higher at 55.35 a dollar from last Friday's close of 55.75 and improved further to a one-week intra-day high of 55.24.

After giving up some morning gains, it settled for the day at 55.52, up 23 paise over Friday's close.

Dealers attributed early smart rise in rupee to local stocks amid sustained buying by foreign funds.

After injecting over Rs 3,500 crore last week, FIIs pumped in Rs 555.73 crore on Monday as per provisional data with stock exchanges.

Finance Minister P Chidambaram said on Monday: "Volatility of the exchange rate has reduced in recent weeks. A reassurance on the investment climate, continued inflow of remittances, and a rise in capital flows - both FDI and FII - will bring further stability to the exchange rate".

However, some early gains in rupee were frittered away in the second half of the trading session after the euro eased.

Some investors raised doubts over the action promised by European policymakers to resolve the Eurozone debt crisis, said dealers. The euro's losses lifted the dollar against a basket of currencies. The dollar index was up 0.2 per cent.

"Rupee took cue
from the Euro on Monday, moving in tandem with the European currency.
"However, domestic factors like Finance Minister's speech on economy lifted sentiment and supported the domestic currency," N S Venkatesh, Head of Treasury, IDBI Bank said.
Pramit Brahmbhatt, CEO, Alpari Financial Services (India) said: "The rupee pared the initial gains during the session on rising dollar index which edged higher from its lows of 82.16 to 82.57 levels.
A below normal rainfall and bleak economic scenario has been weighing on the pair".
The positive sentiment is seen building on account of expectation of some steps from ECB to control the region's debt crisis but we don't expect major events to happen that could change the trend of rupee, said Abhishek Goenka, Founder & CEO, India Forex Advisors.
The premium for the forward dollar turned slightly weak on fresh receivings by exporters.
The benchmark six-month forward dollar premium payable in January eased to 180-182 paise from last weekend's close of 182-1/2-184-1/2 paise.
The premium for far-forward contracts maturing in July also moved down to 327-329 paise from 329-1/2-331 paise.
The RBI fixed the reference rate for the US dollar at 55.4730 and for euro at 68.6615.
The rupee remained firm against the pound sterling to end at 86.38 from last Friday's close of 86.82 and also hardened further against the Japanese yen to 70.87 per 100 yen from last close of 71.23.
However, it fell back against the euro to 68.60 from 68.42 previously.