The state govt has raised drug procurement budget

The state government's drug procurement agency the Gujarat Medical Services Corporation limited (GMSCL) has raised this year's procurement budget to Rs 250 crore from around Rs 150 crore (Rs 1.5 billion) last year. The move is expected to benefit Gujarat based generic drug makers.
A senior official in the health department confirmed the same.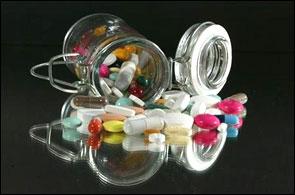 Kamlesh Patel, member of the executive committee of the Indian Drug Manufacturers' Association, Gujarat wing (IDMA) said, "The generic drug makers in the state would definitely benefit from this year's raised budget to procure medicines. Around 25 per cent of generic drug making units in the state supply to the government."
He, however, added that margins in supplying to the state government are lower. "It varies from product to product, and can range from as low as 10 per cent to as much as 30-35 per cent on certain products. But, once the tenders are awarded, it ensures a steady demand," Patel explained.
However, in case of speciality drugs sold directly in the domestic market, margins could be as high as 40-50 per cent. The GMSCL floats tenders to procure essential medicines for hospital supplies which includes general and local anaesthetics, analgesics, anti-biotics, anti-pyretics, anti-inflammatory, anti-allergic, anti-infectives, anti-bacterial and many other segments.
The state government stores these medicines at five regional depots at Surat, Patan, Gandhinagar, Jamnagar and Amreli and eventually distributes them.
It is planning to come up with two more warehouses at Godhra and Himmatnagar to speed up and strengthen the procurement and distribution process during 2012-13.
As the Group of Minister (GoM) recommended to fix the prices of 348 essential drugs at the weighted average price of brands with more than one per cent market share, it has helped corporations like GMSCL.
"As prices of essential drugs would be fixed, when we float tenders for procurement, companies cannot quote higher prices, and this would definitely benefit our budget," said a senior health department official.
Earlier, the state government was procuring and distributing drugs through the Central Medical Stores Organisation (CMSO). In September last year, the CMSO was granted autonomy in order to increase efficiency of the system. The autonomous body is called the GMSCL.
The move is expected to cut down on long bureaucratic and administrative processes and increase the efficiency of the process.