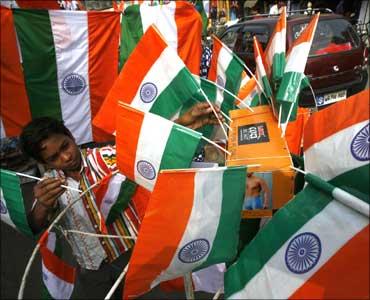 Amid India slipping to 134th spot in the ease of doing business ranking of 189 nations, Planning Commission member Arun Maira on Tuesday said "merely making comparisons" is not enough to improve business conditions.
"The ease of doing business report does not give much value (in terms of improving business climate). Merely making comparisons is not enough," Planning Commission member Arun Maira told PTI.
"Business regulations have to be country specific... (Each) country should be assisted with methods to improve their own business environment," he said.
Maira was part of the World Bank-appointed independent experts' panel, which earlier this year, suggested scrapping the ranking system for countries with regard to ease of doing business.
In the latest ranking of 189 economies, India's position has slipped to 134 from last year's 131 in terms of ease of doing business.
The report titled 'Doing Business 2014: Understanding Regulations for Small and Medium-Size Enterprises' has been prepared by the International Finance Corporation and the World Bank.
Going by the report, a high rank on the ease of doing business index means the regulatory environment is more conducive to the starting and operation of a local firm.
The independent panel's report was submitted to the World Bank President three months ago.
Meanwhile, commenting on India slipping in ease of doing business rankings, PHD Chamber of Commerce and Industry's President Suman Jyoti Khaitan said: "We realise how difficult it is doing business in India."
"I am not discounting the efforts that have been made, like online filing of returns which is a positive step. However, there are too many day-to-day problems, several approvals required at different levels," he said.
Industry body Assocham's Secretary General D S Rawat said there is need to improve the quality of governance at the centre, states and even at the municipal/panchayat levels.
According to Khaitan, draft rules issued for the new Companies Act are a "retrogade step" as there is too much discretion on the authorities and high penalties, among others. "Therefore, the new Companies Act is likely to further spoil business environment," he noted.