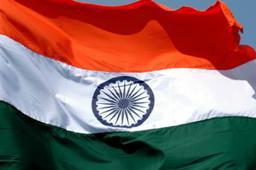 To boost investment and lift the sagging economy, new Finance Minister P Chidambaram on Monday promised fine-tuning of policies, corrective measures to put in place a stable and non-adversarial tax regime and a possible cut in interest rates.

He has also directed a review of tax provisions that have a retrospective effect in order to find a fair and reasonable solutions to pending as well as likely disputes between the tax department and assessees concerned.

Unveiling a broad roadmap to regain the confidence of investors, the Minister, who took charge of finance portfolio last week, made a detailed statement in which he said that government will work with the RBI to moderate inflation in the medium term.

Noting that current interest rates are high, he said, "sometimes it is necessary to take carefully calibrated risks in order to stimulate investment and to ease the burden on consumers. We will take appropriate steps in this regard."

Making it clear that his uppermost duty was to regain the confidence of all stake holders, he said, "obviously, wherever necessary, our policies have to be modified or fine-tuned to meet the expectations of different stakeholders."

In an apparent reference to the recent controversies over retrospective amendment to the Income Tax Act and GAAR (General Anti Avoidance Rules) provisions in the Budget of his predecessor Pranab Mukherjee, Chidambaram said, "clarity in tax laws, a stable tax regime, a non-adversarial tax administration, a fair mechanism for dispute resolution and an independent judiciary will provide great assurance to investors.

"We will take corrective measures wherever necessary."

Referring to the appointment of two committees to examine the GAAR legal provisions and guidelines and the other to review taxation of IT sector and Development Centres, Chidambaram said, "I have also directed a review of tax provisions that have retrospective effect in order to find fair and reasonable solution to pending as well as likely dispute between the tax department and the assessees concerned."

The statement of new Finance Minister on the tax regime and the problems of investors appear to be aimed at assuaging global and domestic investors who have been critical of the 2012-13 budgetary measures that had evoked sharp all round criticism after Vodafone and other cases were sought to be reopened.

With these and other measures, Chidambaram hoped to take in the short term the intention to raise the level of investment to 38 per cent of the GDP, that was achieved in 2007-08.

"It is true that the economy is challenged by a number of factors, but it is also true that with sound policies, good governance and effective implementation we would be able to overcome these challenges," the Minister stressed.

The economic growth during 2011-12 slipped to nine-year low of 6.5 per cent and the expectations of the current fiscal are not promising in view of deficient monsoon, high inflation and global slowdown.
On fiscal consolidation, Chidambaram said that he has asked noted experts Vijay Kelkar, Indira Rajaraman and Sanjiv Misra to assist, "the Government in formulating the path of fiscal consolidation and we expect that the work will be completed in a few weeks."

The Government would soon unveil the path, he said, adding, ". . .the burden of fiscal correction must be shared, fairly and equitable, by different classes of stakeholders. . . adjustments must be made both on the revenue side and the expenditure side".

The government, it may be mentioned, has not been able to either decontrol or raise the price of diesel resulting in under-recoveries for the state-owned oil companies.

State-owned oil firms including Indian Oil, Hindustan Oil and Bharat Petroleum sell the fuel at a loss of about Rs 13.65 a litre while they lose Rs 231 on sale of every 14.2-kg LPG cylinder for domestic consumption. Besides, they are losing Rs 29.97 per litre on kerosene.

Without a price hike, a staggering Rs 1,60,000 crore (Rs 1,600 billion) of losses on these fuel sales would have to be met by the government this fiscal.

Besides, high food and fertiliser bill is putting pressure on government finances.

Admitting that inflation, particularly the rate of rise in food prices, is high, Chidambaram said, "We will take steps to remove constraints on supply side.

"We will also use our stocks of foodgrains to moderate prices. Where necessary, we will enhance the import of items in short supply."

The headline or Wholesale Price Index-based inflation in June was 7.25 per cent, while at the retail level it was at an alarming 10.02 per cent.

The Minister said the efforts would be made to bring down inflation in the medium term. "Fiscal policy and monetary policy must point in the same direction and must move in tandem."

The government, he added, would work with RBI to ensure that inflation is moderated in the medium term.
Following are the highlights of Monday's statement by Chidambaram:
Govt to modify tax policies to regain investor confidence
Review tax provisions that have retrospective effect
Remove supply-side constraints to achieve price stability
Use existing food stocks to moderate prices; increase imports to deal with shortages
Will work with RBI to moderate inflation in medium-term
Take action to ease interest burden on consumers
Steps in few weeks to attract investments in MFs,insurance
Review taxation of IT sector and Development Centres
Intends to raise the level of investment to 38 pc of GDP
To fine tune policies, procedures to facilitate capital flows
To work with manufacturers, exporters and implement appropriate measures
Will seeks expert advice on fiscal consolidation, unveil roadmap soon
Seeks cooperation of political parties to pass Bills