The campaign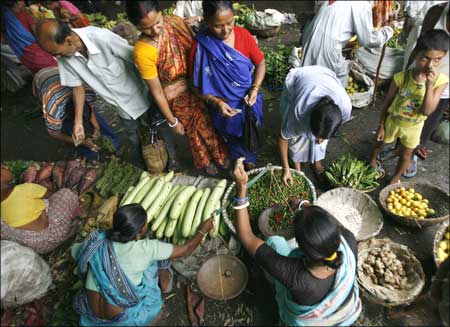 Having stopped creating ads in 1999 soon after I co-founded Chlorophyll as a brand consultancy, I must admit, I have to visit the very distant past to share my favourite campaign with you: 20 years to be precise.

Take it as an interesting history lesson.

The year was 1991.

I was creative director of Clarion, an agency that died an untimely death.

The client and context

The context of the business was critical: the agency had just come out of one more of its periodic attempts for suicide, a by-product of three different stakeholders pulling the agency in three directions: the board; the union; the management.

We had to retain all business, and certainly marquee clients like Philips. Philips itself was under considerable pressure.

The market was shifting from two-in-ones to home audio systems, where Philips had just introduced its Powerhouse. But the two-in-one market had to be protected: not just in metro cities but also in smaller towns, where the two-in-ones were still quite popular.

The routes considered

Some questions were easier to answer than others.


What was the category benefit of a two-in-one?

Portability, of course.

How could we inject freshness and youth into a brand that also stood for humble middle-class tube lights and clunky ATM machines?

By tapping into the problems of youngsters, of course.

What were their problems, then?

Freedom and love, the usual suspects.

A few questions were not-so-easy to answer.

Obviously, we needed to blend in music, but what music?

Indian, Western? What would connect more?

What idea can connect all three: the portability, the problems of the youth, the music?

My art partner was Ashok Karnik: we tried an anthem as an idea, we tried demos as ideas, we tried graffiti as an idea.

The route chosen

Then popped this little story in my head: a small-town youngster leaving home to seek his fortunes in a big city with bright lights.

And who will be his only partner in his journey into the unknown?

His faithful two-in-one. And who will he meet in this cruel unforgiving city?

Someone seemingly more lost than him: a homeless waif, on a dark hopeless night.

But she has already discovered the freedom he is seeking so earnestly.

That's why, when he puts on the two-in-one for her, she launches into a dance of joy, a joy that washes away the youngster's cobwebs of despondency.

We needed to extend the theme; so Sunil Shibad, freshly hired, came up with another idea: two strangers, one rich, one not-so-rich, trapped in a lift.

One carefree boy, one proper girl, she dressed for a party, he with his inseparable Philips two-in-one.

As they stand nervously in the stuck lift, he puts on his Philips, and after her initial hesitation, they dance to the music.

They are lost now, even when the lift starts again and opens at an oh-so-dignified party.

The outcome

The client was pleasantly surprised, I think, at this seamless interweaving of three themes.

I landed up at the door of my favourite TVC makers then: Namita and Subir of Whitelight.

They added a beautiful touch to the first idea: the homeless waif gives the homeless youngster her tiny necklace!

The youngster was Milind Soman, and the waif a sabjiwaali's seven-year-old daughter.

My job during the shoot was to make animal, bird and train sounds to keep her entertained.

Phil Collins Another Day in Paradise had won the 1991 'Grammy Award for Record of the Year'.

That became the music for the first TVC. Bruce Springsteen's all-time hit "Dancing in the Dark" became the anthem for the second TVC.

Challenges faced

The problem was duration.

The TVC worked brilliantly as a 90-second edit; the client had money only for a 60.

Graciously, they agreed to a mix of 90-seconds and 45-seconds.

Ashok and I decided not to replicate the TV idea in print: we let copy do the talking, rather than cut-paste the salient moments of the TVC on to paper.

The results

For a parched, beleaguered Clarion, a rain of awards.

The agency from the wrong side of the tracks suddenly shot to number three on the creative awards list that year.

For Philips, a sudden injection of brand visibility, brand liking and a solid base to build the Powerhouse campaign on.

Kiran Khalap

Co-founder, Chlorophyll brand & communications consultancy private limited

Brand: Philips

TEAM

Client: H Van Heeren; Ravi Pisharody Agency: Clarion
Account management: Vinodini Lulla, Chitrita Majumdar
Art Director: Ashok Karnik
Copywriter : Kiran Khalap, Sunil Shibad,
TVC production: Whitelight Moving Picture Company
Directors: Namita Roy Ghose, Subir Chatterjee