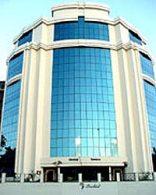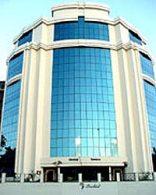 US-based drug major Hospira will buy the injectable pharmaceuticals business of Chennai-based Orchid Chemicals for $400 million (Rs 1,860 crore).
The acquisition will include Orchid's antibiotics manufacturing complex (comprising cephalosporin, penicillin and carbapenem facilities) and pharmaceutical research and development facility at Irungattukottai in Chennai, as well as its generic injectable product portfolio and pipeline.
A joint statement issued late in the night said that the companies also signed a long-term exclusive agreement for Orchid to supply active ingredients for the generic injectable pharmaceuticals business.
Hospira, a leading global injectable generics player, is the marketing partner for Orchid in Europe for injectable anti-infection drugs Piperacillin-Tazobactam, for which Orchid enjoys 180-day marketing exclusivity in the US. The drug, a copy cat of Wyeth's product, lacks competition and will contribute over $80 million in the US during the 180-day period.
The acquisition is the first major deal for Hospira in India, which established a few marketing tieups and active ingredient supply from Indian players in the past. It is a speciality drug manufacturer like Orchid.
The Rs 1,300-crore Orchid, one of the largest manufacturers of antibiotic ciprofloxacin, is currently building business of antibiotics such as penicillin and carbapenem injections to reduce its dependence on cephalosporins. The company invested heavily in the last four years to develop global standard manufacturing facilities for injectables, cancer drugs and cephalosporins.
Morgan Stanley and Citigroup Global Markets India acted as financial advisors of Hospira and Orchid, respectively.
Share prices of Orchid touched a 52-week high of Rs 225.40 at close on Tuesday. Orchid has 54 products pending for launch in the US, almost half of which are in injectable segment. The company has also filed about 72 marketing applications to supply active pharmaceutical ingredients.
It markets 36 products in the US, out of which 26 are in the cephalosporin segment, eight in the non-penicillin and two in the penicillin segments. It has a rare portfolio of infection drugs such as cefepime, ceftriaxone, cefazolin, cefdinir and cefadroxil in the cephalosporin segment.
Other major products are antibiotics Terbinafine and Divalproex. In Europe, Orchid has marketing authorisation for 23 products. It is also expecting to get regulatory clearance for its carbapenem injections by 2010 and these difficult-to-make products are estimated to have a market of over $50 million.