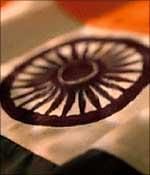 Eighteen states on Tuesday signed agreements with the Union transport ministry, a move which will expedite road projects under the National Highways Development Project through public private partnership mode, a top government official said.
"Eighteen states on Tuesday signed Umbrella State Support Agreement with the ministry of highways in New Delhi while Karnataka, Kerala, Jammu & Kashmir and Orissa have conveyed their willingness to sign the pact soon," transport secretary Brahm Dutt told reporters in New Delhi.
"We are hopeful that the remaining will sign the agreement soon. The move will expedite road construction schemes under National Highways Development Project as the National Highways Authority of India will not have to approach state governments for individual projects," Dutt said.
The Umbrella SSA is a single agreement that entitles the state government to support and facilitate the Centre in land acquisition, law and order and security in every highway project across the state.
Dutt said that requests for converting 33,000 km of state highways into national highways were pending with the Ministry and the same could also be expedited now.
A total of 23 states have given their consensus for the agreement, for which transport ministry had made massive efforts, besides involvement of the Planning Commission, the law ministry and the finance ministry, he said.
Asked about why six states have not agreed to it, Dutt said, "Few states are seeking clarification on this and are not agreeing on certain points.
"However, we are hopeful that all will sign it soon. Even if they refrain from it central government road programmes will continue in respective states."
On Uttar Pradesh's refusal to sign the pact, he said, "UP had agreed to sign it earlier. . . Now they have not given any reason for it."
Sources said the Uttar Pradesh Government had conveyed its decision to the Centre to not to sign SSA on April 6, 2010.
Sources said the state government had refused to sign the pact after the Centre delayed in signing the Umbrella SSA and transferred some highway projects which were to be developed by the UP Public Works Department to the National Highways Authority of India. About Gujarat, the road secretary said the state has not signed the pact seeking clarifications on taxation issues.
In a meeting with the States Public Works Department officials in February, highways minister Kamal Nath had stressed that the state governments should sign the Umbrella SSA immediately for implementation of project under NHDP through public private partnership mode.