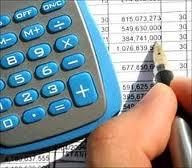 Mortgage firm HDFC on Monday reported a 10 per cent increase in net profit at Rs 1,266.33 crore (Rs 12.66 billion) for the second quarter ended September 30.

The company had posted a profit of Rs 1,151 crore (Rs 11.51 billion) for the July-September quarter in the previous fiscal, Housing Development Finance Corporation said.

Total income on a standalone basis increased to Rs 5,945.94 crore (Rs 59.45 billion) from Rs 5,269.45 crore (Rs 52.69 billion) in the corresponding period last fiscal.

During the first half of 2013-14, the company clocked a 13.3 per cent rise in net profit to Rs 2,439.43 crore (Rs 24.39 billion) from Rs 2,153.03 crore (Rs 21.53 billion) in the same period a year ago.

HDFC's total assets rose by 17 per cent to Rs 2,12,071 crore (Rs 2,120.71 billion) at the end of September 30, as against Rs 1,80,637 crore (Rs 1,806.37 billion)
at the end of second quarter last fiscal.
The spread on loans over the cost of borrowings for the half year ended September 30 stood at 2.24 per cent.
Net interest margin declined to 4.1 per cent from 4.2 per cent at the end of September 30, 2012.
Capital adequacy ratio increased to 19 per cent of risk weighted assets, against the minimum requirement of 12 per cent.
On a consolidated basis, HDFC reported a 26 per cent increase in profit after tax to Rs 3,598.27 crore (Rs 35.98 billion) for the first half of this fiscal, compared with Rs 2,850.76 crore (Rs 28.5 billion) in the same period of the previous fiscal.
HDFC said Keshub Mahindra, vice-chairman, and Shirish B Patel, independent director, have resigned with immediate effect.
Both were directors of the company since its inception.