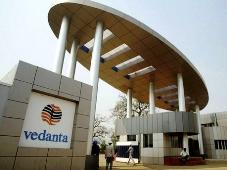 In a setback to Vedanta Aluminium Limited's plan for expansion of its refinery and captive power units in Kalahandi district, Orissa high court on Tuesday upheld the Centre's decision of stalling the expansion bid and withdrawing the terms of reference granted to the company.

The high court, however, allowed the company to make a fresh bid to obtain environmental clearance from the Union Ministry of Environment and Forest for any further expansion of its existing units.

Rejecting the writ petition of the company and another related PILs, the Division Bench of Chief Justice V Gopala Gowda and Justice B N Mohapatra said, "The process for environmental clearance for any expansion attempt by the company has to be started de novo."

Justifying MoEF's October 20, 2010 order of status quo at the plant site at Lanjigarh, the HC also viewed the ministry's withdrawal of ToR granted to the company in 2009 as legal.

Reacting to the high court's verdict, VAL counsel Manoj Mishra said the company would take the next course of action after studying the full text of the judgement.

The company is left with the option to either challenge the decision of the high court in the Supreme Court or to furnish a fresh proposal to obtain environmental clearance as suggested by the MoEF.

Vedanta Aluminium Ltd had in August 2007 applied for expansion of its refinery capacity from 1 to 6 MTPA and captive power plant from 75 to 300
MW.
But pending environmental clearance from the MoEF, the company went ahead with construction for its refinery and power plant expansion.
While substantial expansion work was in progress, the ministry exercising its power under Environment (Protection) Act-1996 and Rules ordered the company to maintain status quo at the plant site and directed Orissa government to take legal action against the it for violating the Environment Impact Assessment notification of 2006.
Challenging MoEF order, VAL had moved a writ in high court while 24 other PILs were filed urging the court to quash ministry's order as it would hamper socio-economic development of the area.
Subsequently, all PILs, barring the one filed by Lanjigarh Anchalika Vikash Parishad were withdrawn.
Responding to HC notices, MoEF had made it clear in the high court that violations committed by the company have been referred to Expert Appraisal Committee and the company was asked on January 11, 2011 to submit a fresh proposal for environmental clearance.
The company was also informed by the ministry that any fresh proposal shall not be construed as regularisation of earlier violations committed by undertaking construction work without prior permission.