The Bombay High Court on Thursday deferred till August 2 the hearing on an appeal filed by Vodafone International challenging income tax department's decision to levy tax on the company for acquiring stake of Hutchison International in Hutchison-Essar in a $11.1 billion deal in February 2007.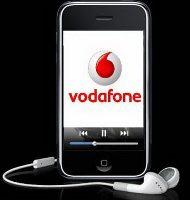 Justice D Y Chandrachud and Justice J P Devadhar adjourned the matter to August 2 on a plea made by Income tax counsel.
On May 31, the court had stayed the ruling of I-T department which held that it had the jurisdiction to tax the transaction, estimated to be around $2 billion.
The tax department's contention is that Hutchison made capital gains in the deal, and while paying the purchase amount to Hutchison, Vodafone should have deducted tax on it.
The department first issued show-cause notice to Vodafone in 2007, which it challenged before Bombay high court.
After the Court dismissed Vodafone's petition, it went to the apex court in January 2009. The Supreme Court sent the case back to I-T department, to decide first whether the latter had the jurisdiction, because both Vodafone and Hutchison are based in foreign countries.
Since I-T held that it had the jurisdiction, the case will begin afresh in the High Court.