Ratan Tata may have found Sanand the second best place to open his Nano factory after being shown the door in West Bengal, and the Ambani brothers pledged themselves on pumping in money into Gujarat, Haryana has thrown in a challenge to investors.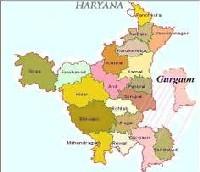 Claiming that the northern state was a safer zone for industries, which did not discriminate in the name of caste or religion, and had, in fact, registered a growth rate of 9.9 per cent during 2009-10, the state chief minister called for greater participation of private players.

The state government even patted its back for not having any record of land mafia as in Uttar Pradesh or communal violence as has been witnessed in Mumbai.

"In Haryana, we will not judge you by your sub-nationalities, nationalities, language, religion, gender or colour of your skin. Is it not true that you will be judged differently if you belong to a minority community in Gujarat? Is it also not true that certain forces will identify you as not a true Marathi manush in Mumbai?" state Commerce and Industry Minister Randeep Singh Surjewala said at an Assocham summit on Haryana Advantage in New Delhi.

He said Haryana does not have "communal tensions or bootlegger mafia as in Gujarat nor does it permit organised mafia as in Uttar Pradesh to thrive or survive in the state".

Haryana Chief Minister Bhupinder Singh Hooda said Haryana has a vision to achieve a double growth rate and grow its economy from $30 billion (Rs 38,000 crore) to $130 billion (Rs 598,000 crore) in the next 10 years, adding that the state has recorded a growth rate of 9.9 per cent in the 2010 financial year, higher than the national growth of 8 per cent.

He said Rs 100,000 crore (Rs 1,000 billion) of investment is in the pipeline, particularly in the manufacturing sector, from both domestic and foreign sources.

Investors from Japan, Singapore, Malaysia, Thailand, South Korea, Canada, France, Ghana and Senegal attended the summit.

Answering to a query on what would be be the states policy on land in the wake of recent incidents in Greater Noida in Uttar Pradesh, Hooda said rehabilitation policy is pro-farmer.

"Our policy encourages farmers to work more and the government gives facilities if it acquires the land for industrial use. If it is for residential use, for Haryana Urban Development Authority (HUDA), then it gives them a plot, besides compensation. We give annuity for 33 years to farmers," he said.

Hooda said the Land Acquisition Bill being talked about by the Centre should be pro-farmer and he should have assured future.