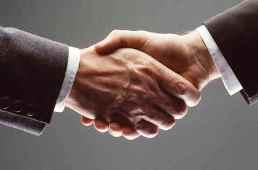 Hyderabad-based GVK Power and Infrastructure Ltd has received environmental approval from the Coordinator-General of Australia for its $4.2-billion (Rs 23,760-crore today) Kevin's Corner mine project in the Galilee Basin in western Queensland.

The Kevin's Corner project proposes to produce 30 million tonnes a year (mtpa) underground and open-cut coal.

The project, located 65 km north-west of the Alpha township, will rely on the railway infrastructure of the Alpha Coal project to transport coal to the Port of Abbot Point, Bowen.

"This development is yet another breakthrough towards our goal to be the premier and the most reliable coal supplier to the world.

"The progress in this project further strengthens our commitment to develop world-class projects in a timely and responsible manner,"
GVK chairman and managing director G V Krishna Reddy said in release today.
In May 2012, GVK's Alpha Coal Project received a key environmental approval from Queensland government.
In August 2012, the project got the federal government's approval under the Environment Protection and Biodiversity Conservation Act, 1999.
In March this year, GVK Coal Infrastructure (Singapore) Pte Ltd (GVK Hancock) and Australia-based rail freight company Aurizon signed a non-binding term sheet to jointly progress the development of rail and port infrastructure to unlock the Galilee Basin coal reserves, including GVK's Alpha, Kevin's Corner and Alpha West coal mines.