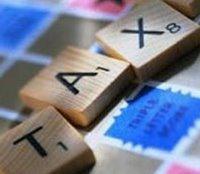 The Centre has said that it is examining views of states on the draft constitution bill for rolling out goods and services tax, after they have rejected it in the present form, and would discuss it with the main opposition Bharatiya Janata Party.
". . .I have received the reaction of the state finance ministers when they met in the Empowered Committee of state finance ministers.
"And some of the the suggestions we are examining," Finance Minister Pranab Mukherjee told TV18.
He said the Centre would discuss the draft with the Bharatiya Janata Party. The Government needs two-thirds majority in Parliament, and ratification by half the number of states, to push through the Constitution Amendment Bill.
Mukherjee said the consensus between the Centre and states is required to amendment the constitution for implementing goods and services tax.
". . .there needs to be consensus on this issue and unless the consensus is built up it will not be possible to have the amendment of the constitution," he added.
Implementation of GST, the new indirect tax regime, requires constitutional amendment because a number of taxes fall in the states' purview, while some others come under the Centre's ambit.
The amendment will provide the Centre the right to impose levy beyond the production stage, and entrust states with the power to levy service tax.
GST aims at subsuming excise duty and service tax on the Central level, and VAT at the states' end, along with various other local levies, cesses and surcharges.
Discussions on GST, proposed for rollout from April 1, 2011, received a setback last week when states rejected the draft Constitution Amendment Bill, saying that it would give veto powers to the Union Finance Minister over them on matters of indirect taxation.
The states which have objected to the proposed veto power include mostly the BJP and non-Congress ruled states and now the Finance Ministry is redrafting the Bill.
The rejection had come within hours of Mukherjee's appeal in Parliament to Opposition parties and the states for extending cooperation in implementing GST, saying this indirect tax reform measure will help arrest price fluctuations.
The very next day in Parliament, Mukherjee allayed the fears of states, saying he doesn't intend to be a 'super finance minister'.
Implementation of GST has already missed the earlier deadline for rollout from this fiscal because states and the Centre differed on the proposed structure.