The operating profit growth rate of mobile service providers is expected to double in next two years buoyed by increase in call rates and clarity in policy, credit rating agency CRISIL has said.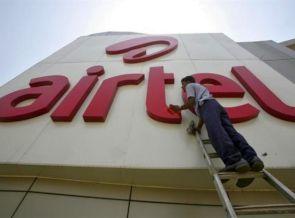 CRISIL forecast a 20 per cent increase in the operating profits of large telecom companies over the next two years.

"That's twice the operating-profit CAGR of about 10 per cent seen in the last five years," the statement said.
The rating agency added that while there has been already increase in tariffs in last few months, the signs of clarity in policies will add to its growth.

"Our estimates show there is still a 50 per cent gap between headline tariffs and ARPM (average revenue per minute) due to discounted call rates offered to many subscribers. With competitive intensity easing, telcos are in a better position to reduce the discounts and crunch the gap," CRISIL Rating's Senior Director Sudip Sural said in a statement.

Recently, financial major Nomura had also said that telecom major Bharti Airtel may increase mobile call rates by 10 to per cent. Airtel said that it has no plans to increase headline tariff, which is amount charges to mobile subscribers when they are not covered under any scheme.

CRISIL is of the view that the sector's pricing power will sustain over the next 2 to 3 years. For the CRISIL-rated large telcos, ARPM stabilised in 2012-13, while it improved by around 5 per cent in the first half of the current fiscal as tariffs were hiked in select circles, it said.

The rating agency said revenue contribution from data and value-added services could touch 20 per cent in the medium term from 16 per cent in the last fiscal with large telecom players having seen data usage more than doubling in the first half of this fiscal, year-on-year.

Tailwinds on the regulatory side are also expected to benefit the telecom sector.

"The crucial issues of spectrum availability and pricing have been partially addressed with the finalisation of the reserve price for the next round of auction in January 2014," Sural said.

CRISIL said that companies whose licences are expiring are expected to actively bid in the January 2014 auction to protect their market position.

"While the upcoming auctions will help arrive at a market determined spectrum price, other regulatory issues such as one-time fees for excess spectrum, spectrum usage charges, re-farming of spectrum in the 900 MHz band and a framework for spectrum sharing and trading remain pending," it said.