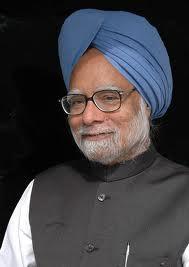 The government is committed to help improve the industrial infrastructure of Kerala and is also considering setting up an IIT (Indian Institute of Technology) in the state, Prime Minister Manmohan Singh said.
"Government is committed to help improve industrial infrastructure in Kerala," Singh said after inaugurating an 'Emerging Kerala' global investor meet.
"The government is seriously considering setting up an IIT in Kerala," he added. IITs are considered as the top-most technology institutes in the country.
The three-day 'Emerging Kerala' meet is aimed at attracting investments by showcasing the state's potential to global investors. Later in the evening, Singh will inaugurate the Kerala Kalamandalam Deemed University for Art and Culture's South Indian Performing Arts Museum at Thrissur.
On Thursday, he will lay the foundation stone of the Rs 5,181.79 crore Kochi Metro project, which will cover a length of 25.612 km in the first phase. It is being jointly funded by the state and central governments.
The Prime Minister said he hoped the 'Emerging Kerala' meet, organised by Government of Kerala, industry body CII and software industry body Nasscom, will lead to new partnerships, boosting local employment and production, as well as exports.
He said Kerala attracts lakhs of domestic and international tourists every year and its strength needs to be leveraged optimally to attract investment into the state.
"More than 2 million Keralites work outside India, in the Gulf countries and elsewhere. Remittances from Non-resident Keralites contribute significantly to the state's economy. This constitutes more than 22 per cent of the state GDP.
"The contribution of the Non-Resident Keralites can perhaps be said to be the backbone of the economy of Kerala and has been so for the last four decades," Singh said.
He said Non-Resident Keralites are making investments in projects like hotels, hospitals and shopping complexes, thereby helping to create physical and social infrastructure and new employment opportunities. He said an enabling environment was required to facilitate such investments.
"Our government is committed to helping and adding to the initiatives of the state government for building an improved industrial infrastructure in the state.  "The UPA government has encouraged and actively supported the efforts of Kerala to grow into a major investment hub. We will continue to do so.
"We would like the State to embark on a path of people-focused inclusive and sustainable development, driven by knowledge and innovation, and mindful of the environmental concerns," the Prime Minister said.
Various central ministers including Defence Minister A K Antony, Chief Minister Oommen Chandy, other State Ministers besides CII President Adi Godrej were present on the occasion. Nearly 1900 delegates from 51 countries are participating in the event.