The government has made yet another attempt to get the principles laid down in the January 20 Supreme Court judgment in the Vodafone capital gains case reconsidered, though its review petition has been rejected.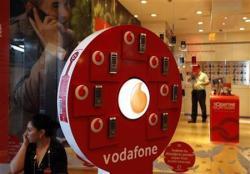 This time, it has taken the opportunity to revive its arguments against the judgment via another appeal from the Gujarat High Court.

When the appeal was taken up on December 10, the government sought a reconsideration of the judgment delivered by a three-judge bench headed by the then chief justice, S H Kapadia.

However, as the court is closed for the winter recess, the fate of the new plea will be known only in February, when the issue is likely to be heard again.

As the Kapadia bench consisted of three judges, reconsideration of the arguments, if permitted, has to be done by a Constitution bench of at least five judges.

The Kapadia judgment, which became controversial even before the Budget tried to bypass the decision with retrospective effect, had ruled the income tax department had no jurisdiction to demand capital gains tax to the tune of $11-billion in the Vodafone-Hutchison offshore deal.

Having failed in the review petition, the I-T department
has now come back to court for reconsideration of the principles in another appeal. The court has kept the case pending.
This appeal challenges a Gujarat High Court decision sanctioning the company's plan to transfer passive infrastructure assets from Vodafone Essar Gujarat Ltd and six associate companies to group firm Vodafone Essar Infrastructure Ltd.
The department requested Chief Justice Altamas Kabir to hear the new appeal by a five-judge bench, so that it can examine and overrule the principles laid down in the Kapadia judgment.
Two weeks ago, Solicitor General Rohinton Nariman and Additional Solicitor General A S Chandhiok requested the Chief Justice's bench to examine the judgment, as the principles laid down were liable to be misinterpreted by other courts.
While arguing the new case from Gujarat, they contended the government's 100-page review petition against the Vodafone judgment was not adequately considered by the court.
They said the court had rejected all the 130 grounds. The Gujarat high court has now followed the main Vodafone judgment.
The counsel also submitted the department had additional documents and these should be considered in the new appeal. However, Vodafone counsel Harish Salve strongly opposed the request.