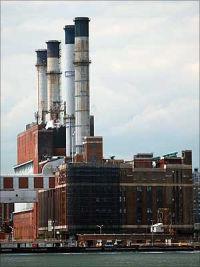 The government is likely to divest 5 per cent equity in state-owned engineering giant BHEL as part of the exercise to raise Rs. 40,000 crore (Rs. 400 billion) from disinvestment during the current financial year.
The stake sale in BHEL is likely to yield the government about Rs 4,500 crore at existing market prices.
"The board of directors of the company has recommended the disinvestment of 5 per cent of the paid-up equity of BHEL out of the government of India's shareholding," Bharat Heavy Electricals Ltd said in a filing to the BSE.
The government currently holds 67.72 per cent equity in BHEL, which will come down to 62.72
per cent following the disinvestment.
The company further said that 10 per cent of the equity to be offloaded under the disinvestment programme would be reserved for employees.
BHEL, meanwhile, has also decided to split its equity shares of Rs. 10 face value into five equity shares of Rs. 2 each.
Shares of BHEL fell by over 7 per cent to Rs. 1,923.8 on the Bombay Stock Exchange on Monday.
During the current fiscal, the government has already raised Rs. 1,162 crore through the divestment of a 5 per cent stake in Power Finance Corporation in May.
A follow-on public offer by SAIL is likely to hit the market next month and another issue by ONGC in July.