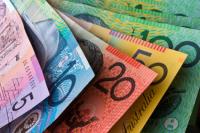 The government said on Friday it has decided to introduce 100 crore polymer bank notes in denomination of Rs. 10 on trial basis.
It will be on field trial basis at five locations in the country, Minister of State for Finance Namo Narain Meena said in a written reply to the Lok Sabha.
"A final decision will be taken depending on the results of the field trial," he said.
The Reserve Bank had floated a global tender for introduction of 100 crore plastic currency in 2009.
The polymer notes were first introduced in Australia to safeguard against counterfeiting of currency.
Besides Australia, other countries which have introduced plastic notes include New Zealand, Papua New Guinea, Romania, Bermuda, Brunei and Vietnam.
Replying to another question, Meena said that
on the direction of the Central Vigilance Commission, a committee was constituted to examine the complaints received against some of the officials of Life Insurance Corporation.
The report of the committee was sent to CVC, and CVC had asked Central Bureau of Investigation to enquire into the matter, he said.
The CBI has informed that a Preliminary Enquiry has been registered against LIC officials and private persons. CBI has further informed that "PE is under enquiry", he added.
In response to a separate question, Meena said that the Finance Minister in the Budget speech for 2011-12 had announced to infuse additional capital of Rs. 3,000 crore (Rs. 30 billion) to the National Bank for Agriculture and Rural Development, increasing the present level of the paid-up capital of Rs. 2,000 crore (Rs. 20 billion) to Rs. 5,000 crore (Rs. 50 billion) in a phased manner.