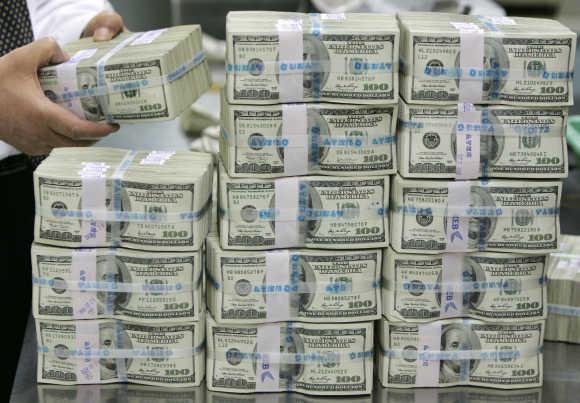 Most sectors in the economy drew less of foreign direct investment (FDI) in 2012-13 than a year earlier.

However, the automobile sector saw a 60 per cent surge in inflow. Tourism saw a three-fold rise, though still low at $3 billion.

Overall, inflows plunged 38 per cent in FY13, of $22.4 billion as compared to $35.1 billion in FY12.

The government did take several measures since the middle of September last year to open FDI in certain sectors and raise the cap on others (see box). For 2013-14, it has projected an inflow of $36 billion.

The major share of FDI came from the services sector (sans telecom), which declined 7.3 per cent to $4.7 billion from $5.2 billion in FY12. Pharmaceuticals saw a decline of 65.2 per cent, to $1.1 billion from $3.2 billion. Generic drugs are allowed 100 per cent FDI through the automatic route in new projects; for expansion, approval is needed and the Foreign Investment Promotion Board has, in recent times, stopped clearing any.

Chemicals, excluding fertiliser, which contributed 11.5 per cent to all FDI inflows in FY12, saw this fall 93 per cent. Experts blamed it on infrastructure bottlenecks, relatively high power cost and long waits for ships at ports.

FDI in the power sector contracted 67 per cent to $536 million from $1.6 billion. Some big companies are reconsidering their investment plans, after losses due to lack of coal and natural gas supply.

FDI in telecom, which faced rough times due to cancellation of telecom services last year in the 2G spectrum case and the government's policies such as retrospective tax laws, plunged 85 per cent to $304 million from $2
billion the previous year.
The biggest jump was in hotels and tourism, to $3.2 billion from around $1 billion the previous year. "The easy entry and exit of foreign players and liberal FDI norms in the sector are the main cause," said Kaushik Vardharajan, managing director of HBS India, a hospitality consultancy.
Automobiles saw a rise of 67 per cent to $1.5 billion from $923 million. This is the highest in this industry for six years, according to DIPP. According to a recent report, 53 per cent of these inflows come from the passenger vehicle segment.
The major contributions came from Ford, which said it was setting up a second facility, of $40 billion, in Gujarat; Toyota Kirloskar which invested $9.9 billion across its two units in Karnataka, and Hyundai Motor's $300 million at Chennai.
Many investors even after nine months of policy reform on FDI in multi-brand retailing await clarifications.
The broader sense is one of uncertainty and, so, investor hesitation, say observers.
FDI FACTS
The recent reforms in foreign direct investment (FDI) have been initiated since the middle of September 2012
Multi-brand retail opened for up to 51 per cent FDI, subject to approval from the states
Foreign companies allowed to hold 49 per cent FDI in airlines
Power trading exchanges allowed to invite 26 per cent FDI
Single-brand retail saw removing of cap on FDI that existed at 51 per cent
Certain sectors of broadcasting like direct-to-home services, cable saw rise in FDI cap to 74 per cent from 49 per cent