The government on Friday raised Rs 310 crore (Rs 3.1 billion) from sale of 12.5 per cent stake in Rashtriya Chemicals and Fertilisers Ltd (RCF) in an offer for sale that managed full subscription barely minutes before the markets closed.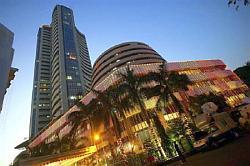 The auction, which started in the morning, got bids for over 7.94 crore shares as of 1525 hrs, against an offer of over 6.89 crore, as per data on the stock exchanges.

The indicative price, which is the weighted average price of all valid bids, was Rs 45.02 a share. At this price, the government would garner at least Rs 310 crore.

The government had fixed the floor price for the 12.5 per cent share auction of RCF at Rs 45 apiece, which is at a 2.6 per cent premium to yesterday's close of Rs 43.85.

Shares of RCF closed at Rs 45.40, up 3.53 per cent from its previous close on BSE. The scrip had touched a high of Rs 46.40 in early trade.

Bids for over 1.91 crore shares were with 100 per cent margin, meaning if the bidder decides to withdraw later they can do so. Bids that came in with zero per cent margin were over 6.03
crore shares, according to the NSE data.
The final bids and the cut-off price are likely to be announced later in the day after the stock exchanges compile all data.
The government is selling 6.89 crore shares or 12.5 per cent of its stake in RCF through the offer for sale route.
The government holds 92.50 per cent stake in RCF. After stake sale, its holding will come down to 80 per cent.
The RCF stake sale would help the government inch closer to the disinvestment target for the current fiscal. As per the revised estimates, the government is likely to raise Rs 24,000 crore (Rs 240 billion) through disinvestment in the current fiscal, lower than the budgeted Rs 30,000 crore (Rs 300 billion).
So far this fiscal, the government has raised over Rs 21,500 crore (Rs 215 billion) through stake sale in PSUs like Oil India, NTPC, NMDC and Hindustan Copper Ltd.
In the remaining weeks of the fiscal ending March 31, the Finance Ministry plans to sell stake in three more companies - MMTC, SAIL and NALCO.