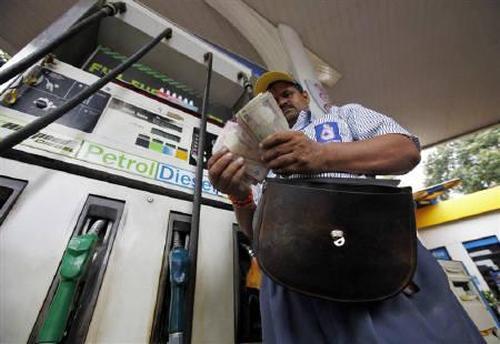 Ahead of assembly polls in states like Rajasthan and Delhi, Oil Minister M Veerappa Moily on Tuesday said his ministry is mulling withdrawing the order that made it mandatory for state public transport utilities to buy diesel at market price.
Several state transport utilities had protested the January move of the government to ask bulk users like railways and defence to buy diesel at market price which currently is Rs 14.50 per litre more than the petrol pump price.
The decision impacted the already loss-making public transport utilities, for whom increasing passenger fare was the only option left to survive.
"At present the STUs (state transport utilities) are purchasing diesel at market driven prices without any subsidy. We have received representation from various states on this issue.
"Oil marketing companies have also reported that the dual pricing mechanism is not working since STU bus fleets are taking fuel from petrol pumps causing hindrance in the smooth functioning of retail outlets and in the process wasting fuel," he said.
Since the decision to sell diesel to bulk consumers was taken by the Cabinet, any relaxation can only be done by the Cabinet.
"We will consider allowing STUs to purchase diesel at the subsidised price in view of the need to encourage public transport but this would be subject to their active cooperation in our conservation campaign," the Minister said.
The Supreme Court had ealier this month endorsed the government's decision to charge market prices for diesel sold to bulk buyers such as defence, railways and transport corporations.
The apex court had said that subsidises cannot continue forever and ultimately the economy has to survive.