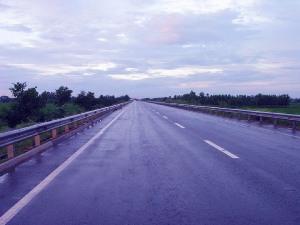 To make finance readily available for road projects, the government is mulling to vest the ownership of roads with highways regulator NHAI, which can lease them out to private developers so that they can raise loan against such property.
"We are considering vesting the ownership of roads with the NHAI. The roads will become the property of NHAI, unless divested," transport secretary Brahm Dutt told PTI.
The National Highways Authority of India Act provides that either roads are entrusted with the highways regulator or it becomes the owner of roads, he added.
Currently, roads are only entrusted with the authority which licences them to private developers who cannot provide such roads as security to avail loans from banks and other other institutions.
Once the roads are vested with the NHAI, the authority can lease them to the developer who can securitise the property to raise money.
"We have sent the proposal to the NHAI and sought their views for making this change," Dutt said. NHAI will take a decision keeping in view the stamp duties and taxes that it will have to own the properties, he said.
Banks and other financial institutions have been reluctant to lend for road construction projects in the absence of a suitable security.
The transport ministry has been holding road shows abroad to invite investors for the sector but they expressed reluctance because of the lack of proper security, among other issues.
The move could benefit both the developers as well as the lenders, who will get adequate security for advancement of loans.
The ministry has been making plans to make the Model Concession Agreement more investor friendly. A Model Concession Agreement is signed between the government and a developer.
It sets the terms and conditions for developing a project. The Ministry has chalked out plans to award projects to build 10,000 km of highways in the current fiscal and another 12,000 km in the next two financial years.
Transport Minister Kamal Nath has set an ambitious target of achieving 20-km of road construction per day, translating into 35,000 km in the next five years.
He had said that road projects worth Rs 2 lakh crore (Rs 2 trillion) would be awarded in the next two years.