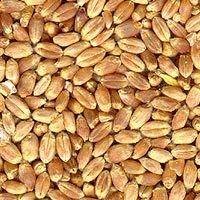 Country's foodgrains production is expected to fall by nearly 3 per cent at 250 million tonnes in 2012-13 crop year after making up with better prospects in rabi (winter-sown) season, Agriculture Minister Sharad Pawar said on Tuesday.

Foodgrain production stood at an all-time high of 257.44 million tonnes in 2011-12 crop year (July-June) on the back of record output of wheat and rice.

The production of foodgrains is estimated to decline due to drought in parts of Karnataka, Maharashtra, Gujarat and Rajasthan.

In initial estimate, the Agriculture Ministry has projected 10 per cent fall in Kharif output at 117.18 million tonnes, but it hopes to make up some of the shortfall in rabi.

"Although initial kharif estimates point towards marginal drop in total foodgrains (output) this year, we are hopeful of achieving a total of 250 million tonnes during 2012-13
with good prospects of rabi crop," Pawar said at a conference of food ministers to improve public distribution system.
He noted that the programme of 'Bringing Green Revolution in Eastern India' is showing commendable progress and said the paddy production in the country is poised to steadily increase in the coming years.
Expressing satisfaction over the farm production in last few years, Pawar said: "Few years back, it was painful for me as Agriculture Minister to import wheat.
"Today, however, we have crossed all records in exports of agriculture produce. We have exported more than 10 million tonnes of rice and around 3 million tonnes of wheat".
The minister said that the overall availability of foodgrain and its efficient distribution is key for country's food security.