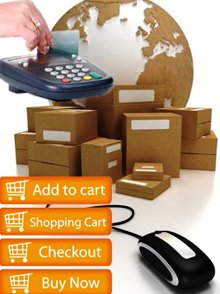 In what would be great news for companies such as Amazon.com, eBay.com and Walmart.com, the government might allow 50 per cent foreign direct investment in e-commerce retail trading.

In a discussion paper circulated on Tuesday by the Department of Industrial Policy and Promotion under the Ministry of Commerce and Industry, the government has sought viewpoints from all stakeholders in permitting FDI in the business-to-consumer sector.

In the paper, the government has sought comments on whether 50 per cent FDI in e-commerce should be allowed without any prior approval from the government.

It has also asked whether FDI in e-commerce should encompass goods, services and intellectual property.

Apparently, while global players such as Amazon, eBay have been pushing the government to take the move, domestic players like Flipkart.com are opposed to the idea.

While there are some like HomeShop18, OLX, Quickr and Snapdeal who want the decision to go through.

Besides, retail giant WalMart has been planning to enter India with its e-commerce business, sources told Business Standard.

Even if it allows FDI, the government may put in a mandatory 40 per cent sourcing clause from small and medium enterprises, something that could put off foreign players.

"As regards domestic e-commerce companies, their views appear to be divided.

"This is on account of varying commercial considerations of entrepreneurs," DIPP said in the paper, adding that while some companies are open to allowing 100 per cent FDI in the sector, some want tough riders including 40 per cent local sourcing.

Recently, Indian information technology industry body Nasscom had demanded mandatory local sourcing.

According to Arvind Singhal of Technopak, the government should allow 100 per cent FDI in e-commerce and try to avoid putting mandatory sourcing clause, which might act as a major deterrent for foreign players to enter India.

DIPP stated in the discussion paper, which has been put up in its website, that online retail is set for a major leap in the country thanks to several factors such as rising disposable income, rapid urbanisation, increasing usage of technology and cost of running brick-and-mortar
stores, among others.
Enlisting some of the advantages in allowing FDI in this segment, DIPP said the move will boost infrastructure development by establishing robust supply chain, distribution system and warehousing.
It also said this will give an impetus to the manufacturing sector, lead to reduced cost, and generate employment.
However, it also said that permitting FDI in business-to-consumer online retailing will negate the FDI policy in multibrand retail as FDI in e-commerce will give the companies unlimited reach to consumers across all geographies.
The discussion paper also highlighted the fact that Indian e-commerce market is at a nascent stage of development.
As a result, entry of global players will have adverse impact on this domestic industry, thereby leading to monopolies in e-commerce, manufacturing, logistics and retail sector.
It also said opening business-to-consumer on inventory-based model might "seriously impact" small time businesses and traders leading to large-scale unemployment.
Once the viewpoints are collated, the DIPP is expected to prepare a draft Cabinet note for an inter-ministerial discussion.
According to DIPP, over 70 per cent of all consumer e-commerce transactions in India are travel-related, mostly online booking of airline tickets, railway tickets and hotel bookings.
The biggest players in the travel category are
Makemytrip.com
,
Yatra.com
and IRCTC. Non-travel related online commerce comprises 25-30 per cent of the B2C e-commerce market.
Around 63 per cent of e-commerce ventures have been started by first time entrepreneurs. Major domestic e-commerce companies are Flipkart, Snapdeal, Fashionandyou, Myntrainkfruit, Dealsandyou, and Homeshop18, among others.
At present, 100 per cent FDI is allowed in business-to-business e-commerce, while B2C is prohibited.
Besides, there is a mandatory 30 per cent local sourcing norms for foreign players.