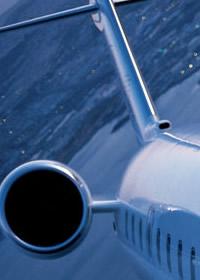 The India-Abu Dhabi bilateral air services agreement, which ran into controversy following the Jet-Etihad deal, was approved by the government on Tuesday enabling their airlines to fly 50,000 seats each week, up from the current level of 13,700.

The agreement received post-facto approval of the Union Cabinet at a meeting chaired by Prime Minister Manmohan Singh in New Delhi on Tuesday evening. The accord would allow the designated carriers of India and Abu Dhabi to have 50,000 seat-capacity each week.

This increase of 36,670 seats would be carried out in a phased manner spread over a three-year period.

While an additional 11,000 seats per week would be added to the existing 13,700 this year, another 12,800 seats per week would be added in 2014 and 12,870 more in 2015.

A major controversy had arisen with several MPs and political leaders objecting to this massive enhancement in bilateral air traffic rights which had followed the signing of the Rs 2,058-crore (Rs 20.58 billion) deal between Jet Airways and Abu Dhabi carrier Etihad, under which the latter would pick up 24
per cent equity stake in Jet.
Leaders, including Jaswant Singh, Nishikant Dubey (both Bharatiya Janata Party), Dinesh Trivedi (Trinamool Congress), Gurudas Dasgupta (Communist Party of India) and then Janata Party chief Subramanian Swamy (now in BJP), had shot off letters to Prime Minister Manmohan Singh objecting to the deal, claiming the government was favouring the private Indian carrier at the cost of others.
Some of them had also alleged that the Jet-Etihad deal, which is yet to get the official nod, would go against the interests of the Indian aviation sector.