In what could come as a boost for construction companies, the road transport ministry plans to award projects covering 10,000 km of highways during the current financial year. About 80 per cent of these would be awarded on the build-operate-transfer (BOT) mode.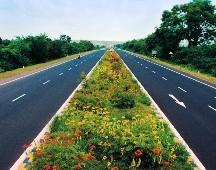 The government plans to reduce its burden of annuity payments by awarding more projects on BOT and engineering procurement and contract modes.

"Our target is to award 59 projects covering 7,994 km on BOT (toll) mode. Another 1,000 km will be awarded on annuity and EPC and the remaining will be awarded by the state governments," said Union road transport and highways minister, C P Joshi.

A senior road transport ministry official said they had awarded 78 per cent of all road projects on BOT (toll) and the rest on annuity and EPC.

"Awarding the projects on toll mode now will not be an issue in the first year but will be a problem in the years ahead. The market also has limited capacity," he added.

In the BOT toll model, the developer builds the road on its own and recovers the money spent in building the infrastructure through toll collection. In this mode, the private operator takes on the risk of toll collection.