Lakshman Sharma has been on Google+ since it was launched in July. Ask him how many times he logs on to the social networking site, and he says "Once in 2-3 days."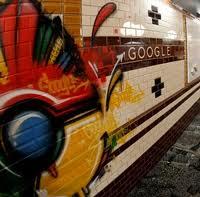 Sharma, who mainly uses Google+ to follow celebrities like Shah Rukh Khan, and a few Hollywood stars reasons, "It started with a lot of interest but then it dipped. Then it was open for all and got a lot of interest but went down. There was the much publicised Hangout (video chat) with Shah rukh Khan but even that fizzled out."

Sharma adds that the celebrities on Google+ post updates more regularly on the micro-blogging site Twitter.

Sharma is not alone. For most users, Google+ was meant to be the rival of Facebook, a site which has nearly 800 million users from across the globe and nearly 35 million users from India alone.

Google+, with a little over three million users in October, offers a mixed view of its popularity. But social media experts and brands seem to believe in Google+.

Recently, when the site opened itself to businesses allowing brands to have official pages (like Facebook Page for businesses).

Currently, Google's Place pages and Google+ Pages must be managed separately. A Place page provides information about a business and makes it easy for customers to find local businesses on Google Maps and local search.

A Google+ page provides business owners with additional ways to engage, build relationships and interact directly with customers.

There's no denying Google's prowess when it comes to measuring analytics. On its official blog, Google promises, "In the coming weeks, we will be launching tools to give you access to as much data as possible about your Google+ Page and +1 activity: who's interacting with your page and how, your users' demographics and information about their social activities like +1s,
shares and comments."
This has led  experts to be bullish about Google+. Mahesh Murthy of digital agency Pinstorm says, "It is already about 1/4th of Facebook's size in India and I suspect they will build on it."
Experts feel a key feature of Google+ is Hangouts — a feature that allows users to set up one-click video conversations with customers, fans or colleagues.
"This is another potentially interesting customer service tool, but also presents an opportunity for business owners to gain face-to-face feedback about its products or services, conduct mini workshops or webinars and collaborate, chat or brainstorm with colleagues," experts opine.
A host of small and big brands have signed on for their Google+ pages, including Toyota, Pepsi, Burberry, and Dell, among others.
Vivek Bhargava of Communicate 2 further reasons, "The combination of Google search along with advertising options across more than 150,000 sites in India shall allow Google+ to induce customer acquisition. If it even acquires a fourth of Facebook users, it will  impact Facebook's advertising revenues."
Meanwhile, for users, Google+ has integrated games, Youtube and easy photo sharing tools.
A quick check of Google+ reveals that it is used by users primarily to share news, blogs, videos and articles by top users like global media members, techies and Google's own staff.
"It has no personal touch and almost feels like a corporate social network where a few leaders keep publishing their data to followers. It's not even like Twitter, where interactivity is much more between celebs and followers," points Isha Ganatra, another Google+ user who is hoping the site freshens up soon.