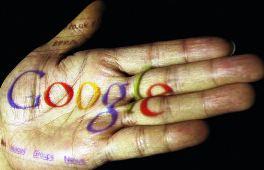 Google Inc on Wednesday said that its West Asia and North Africa marketing head is missing in strife-torn Egypt and the company is asking people's help in finding the executive.
Wael Ghonim has not been seen since late Thursday evening in central Cairo.
"A Googler, Wael Ghonim, is missing in Egypt. The safety of our employees is very important to Google, so if anyone has any information please call the following UK number: 44 20 7031 3008," Google said.
Ghonim had sent out a message on January 27 to his followers on Twitter: "Pray for #Egypt. Very worried as it seems that government is planning a war crime on Thursday against people. We are all ready to die #Jan 25."
A native of Cairo, Ghonim is based in the United Arab Emirates but was in Egypt for a conference when the protests against
Egyptian President Hosni Mubarak began.
Ghonim's friend Boston technology entrepreneur Hadid Habbab told CNN that Ghonim was in touch with his wife and brother on Friday before disappearing over the weekend.
"We are sure that with the number of people there on the ground, someone somehow must have seen him and must know where he is," Habbab said.
Ghonim has been working for Google in Dubai for three years.
His friends and family urged him not to take part in the protests but he ultimately decided he should 'go for it,' Habbab said.