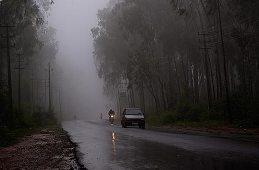 As the southwest monsoon maintains its record-breaking performance over most parts of India, agriculture economists and policy makers hope overall agriculture growth would top five per cent in 2013-14, on the back of bumper harvests.

This, if realised, would come as a relief to the beleaguered economy, as the farm sector's multiplier growth is much more than its direct impact on gross domestic product, despite its shrinking share in the Indian economy.

"Not only in kharif; a big boom is also expected in the rabi sowing season, as reservoirs are filled to the brim, which could be the big turnaround the economy is desperately looking for," Ashok Gulati, chairman of the Commission for Agriculture Costs and Prices, told Business Standard.

He said considering that agriculture growth in 2012-13 was around 1.8 per cent, there would be natural bounce of a similar amount and if we add the 11th Five-Year Plan average annual agriculture gross domestic product growth of 3.6 per cent to this, the total comes to over five per cent.

This is easily achievable as weather Gods have been super-normal, he said.

"I won't be surprised if overall agriculture growth in 2013-14 touches even seven per cent, as not only the area under kharif crops is more than last year but the uniform distribution of rainfall will also push up per-hectare yields,"
another economist said.
It was only in 2010-11 that agriculture growth touched 7.9 per cent in recent years.
Barring that, this would be the highest growth in recent years.
A five-seven per cent agriculture growth in 2013-14 would mean farming might exceed the 12th Five-Year Plan annual growth target of four per cent, if the trend continues.
According to the India Meteorological Department, the southwest monsoon in 2013 had been almost 13 per cent over normal so far (till August 24 from June 1).
IMD officials said with just a month remaining for the rains to start retreating, there was every possibility of total showers exceeding 100 per cent of the Long Period Average, which is 89 centimetres, in this monsoon season.
Rains in the range of 96-104 per cent of LPA are considered normal.
If this happens, it would be the first time in the four-five years when rains would be more than 100 per cent of LPA.
The rains have not only been heavy but have also been rather well-distributed, barring parts of eastern and northeastern India.