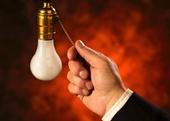 The Finance Ministry and the Reserve Bank will issue directions to the banks to step up credit for micro, small and medium enterprises.
A task force formed by Prime Minister Manmohan Singh on Thursday discussed steps to enhance credit to MSMEs, which contribute 45 per cent to the country's industrial production.
"The Finance Ministry and the RBI will soon issue instructions to banks to ease the credit to the industry," the Secretary in the MSME ministry, Dinesh Rai, said.
The meeting of the group, headed by Prime Minister's Principal Secretary T K A Nair, also considered ways to infuse venture and equity capital into these units.
The MSMEs, which bore the brunt of the economic slowdown have been seeking concessional credit as also equity infusion.
The sector, which employs 4.2 crore people and accounts 40 per cent of India's exports, has been suffering sickness due to reasons such as shortage of working capital and technology obsolescence.
The task force, constituted in August, also comprises Finance Secretary Ashok Chawla and Labour Secretary P C Chaturvedi, had formed several expert sub-groups to look into the specific problems faced by the sector.
The group also discussed reports on credit and revival of sick units.