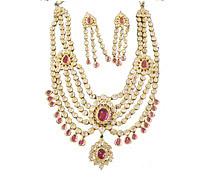 Andhra Pradesh, which is not much known for having any precious metal, might host the first major gold mine in the private sector in the country, ahead of Karnataka, if the state government acts fast on granting mining lease to Geo Mysore India Private Limited.
The Bangalore-based exploration and mining company has applied for mining lease for gold in 6 square km area in Jonnagiri area of Anantapur district. It had already secured all the approvals from the centre in 2008, just a year after receiving the reconnaissance permit.
In Karnataka, two mining leases for gold are currently under process - one by Geo Mysore and the other by Ramgad Minerals & Mining Private Limited.
In the case of Jonnagiri, it is only about giving a formal go-ahead as the AP government had already issued a letter of intent in this regard, according to the company.
Though a host of foreign and Indian companies had got exploration and RPs for discovering minable deposits of diamond, gold and other precious and semi-precious minerals in AP way back in 2001 under the National Mining Policy of 1993, this could be the first instance where a company is actively pursuing a mining lease in the state.
Public sector NMDC had also sought mining leases for diamond in three places in Vajrakarur area
in Anantapur district but later relinquished two of them owing to poor diamond recovery, according to state government officials. Other companies, including global diamond majors De Beers and Rio Tinto, are yet to zero in on actual mining locations in the areas given to them under RPs.
Geo Mysore proposes to make an initial investment of Rs. 220 crore (Rs. 2.2 billion), which includes cost of processing machinery, for setting up a 1,000 tonne per day capacity facility.
This is expected to produce .72 tonne gold a year. The company is hoping to make returns on investment starting from the third year of operations.
"It is going to be a hard rock operation in Jonnagiri. Therefore, the company has to spend anywhere between Rs. 80 crore (Rs. 800 million) and Rs. 100 crore (Rs. 1 billlion) on one tonne of gold which means the cost of production would be almost 60 per cent of the price of the yellow metal," a company official said.
The drought-prone area of the Rayalaseema region would see a real big economic activity once the company starts operations.
Gold production in India, though minuscule compared with its consumption, has dwindled in recent times after mining operations in government-owned Kolar gold mines in Karnataka stopped. Currently, state-owned Hutti Gold Mines Company is engaged in mining there.